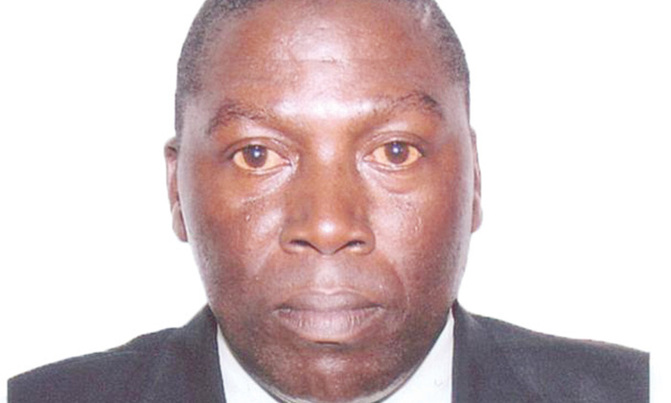 The struggle to liberate this country was by blood and iron. For this reason, we must all join in the commemmoration.
By Kyetume Kasanga

Between 1933 and 1945, German soldiers wore their fieldgray uniform not only because the state had asked them to but also because in their hearts they knew what battle would gain for them.
That gain was a future of unimaginable happiness of titanic proportions and breadth. The fruits of their victory would be something that had never been achieved before. The more they had to sacrifice, the greater their gain would be.

Like in Bermuda, Jamaica, Bahamas, Sri Lanka, Kenya or Rwanda, among other countries, Ugandans had to fight for their real freedom. They navigated through the 1966 constitutional crisis as the inconvenient political marriage between the UPC party and Kabaka Yekka crumbled; they survived Idi Amin's illetrate terrorism from 1972; they lived the 1979 UNLF/A war that ousted Amin and participated in the Luwero protracted people's war that catapulted the NRM elites into power in 1986.

In all the turns and bends there were sons and daughters who stuck their heads in selfless service to their country, with some dying in the process. Many sacrificed lucrative professional careers or abandoned their grandeur dreams for the just cause. The 9th June 1981 was the trigger, when many men and women were unceremoniously murdered in Luwero for hiding the patriotic rebels. Edidian Mukiibi Luttamaguzi was brutally killed by the soldiers and functionaries of the UPC party's government.

Therefore, the struggle to liberate this country was by blood and iron. For this reason we must all join in the commemmoration. The country is set to celebrate the 29th National Heroes' Day on June 9, 2018 as recognised by the National Honours and Awards Act, 2001. The celebrations, to be presided over by President Yoweri Museveni, will be held at Birembo Primary School in Birembo LC1, Kyakarongo Parish, Birembo sub-county, 32km on Kakumiro-Hoima Road in Kakumiro district.

Under the theme: "Remembering our heroes who kept the faith and fought the fight: the duty to enrich their gains is ours", it is an honour to those who paid in one way or another, or with their lives in order to usher in peace and security for the better future of Ugandans.
Many people are hesitant to acknowledge that in any fight there is suffering. The ultimate redemption is when one keeps the faith and fights the good fight to extricate oneself from unwelcome bondage. Households still wallow in unprecedented poverty and compromised standards of living, school youths are slapped with inadequate and many times irrelevant skills, resulting into unemployed and unemployable graduates.
The oil and gas sector is to generate over 160,000 jobs, according to a recent Industrial Baseline Survey Report that was sponsored by the three major oil companies in the country, but skilled Ugandans remain unavailable for those assignments. In between, we have to contend with picking bills and stuff like that.

According to Amos Lugoloobi, the parliamentary budget committee chairman, "If you love your country you have to pay more taxes". The National Heroes' Day is of great importance because everywhere people are happy with the peace and tranquility prevailing in the country.
They can make money unencumbered and pay their taxes. Tyrannical regimes and rogue leaders were heaped on the dustbin of political history during the five-year guerrilla war that was sustained by the galant children of this country. Uganda's economic growth and development is evident, from GDP per capita of $381 and annual growth of -3.8% in 1986 to her current International Reserves of $2.9b, according to Uganda GDP and Economic Data Country Report, 2017 published by the World Bank and Global Finance, a global news and insight magazine for corporate financial professionals.
In about a year the Kiira vehicles, mobile phone pieces and computers are expected to roll off locally. The oil boom, Standard Gauge Railway, gargantuan power projects, quite a number of industrial parks, etc will soon be our economic miracles.

Danny Glavin, a teacher from Fareham, Hampshire in the United Kingdom decided to fundraise for a military charity in memory of his childhood friend who died tragically whilst serving in Afghanistan. He founded the National Heroes Day which was first celebrated in the UK on 21st October 2011.
It was the same day as the victory at the Battle of Trafalgar, a naval engagement fought by the British Royal Navy against the combined fleets of the French and Spanish Navies, during the Napoleonic Wars.
Prime Minister David Cameron endorsed the Heroes Day and now it has grown into the Heroes Day Educational Programme across the UK. It works and liaises within the education sector to promote positive citizenship and social responsibility among young people. One of their core beliefs is that young people idolise, and are influenced by, celebrities and people from reality TV programmes.

The Heroes Day Programme champions inspirational people in the communities. The aim is to teach young people the key differences between celebrity and heroism, promoting the importance and values of hard work, determination, grit and resilience. The Programme provides an opportunity for young people to learn about the truly inspirational people of the past and those of the present, within the local communities.

It is, therefore, important that young people learn about the local values and diversity that make Uganda a fairy-tale and Pearl of Africa as christened in the 1908 book "My African Journey" by Sir Winston Leonard Spencer-Churchill, a British politician, army officer and writer, who was UK's Prime Minister from 1940 to 1945 and from 1951 to 1955.

The writer is the principal information officer at the ministry of ICT and national guidance