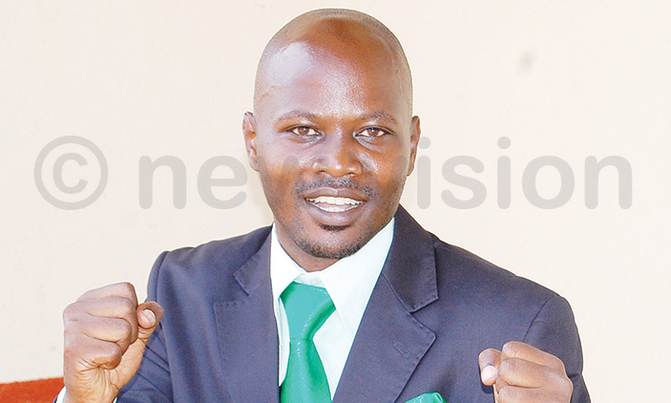 Bailiffs seized The former Nansana Municipality MP at Twed Towers
Former Nansana Municipality MP, Wakayima Musoke, survived committal to civil prison after court bailiffs rounded him up for failure to pay sh12m to his political rival, NRM's Robert Kasule Ssebunya.
The money in question arises out of an election petition appeal that Wakayima unsuccessfully filed against Ssebunya last year.
After dismissing the appeal and confirming Ssebunya as the validly elected MP, the Court of Appeal ordered Wakayima to pay sh20m to him as costs.
On Tuesday, the court's deputy registrar, Esther Nambayo, issued an arrest warrant against Wakayima when neither he nor his lawyer appeared in court to explain why Wakayima has taken long to pay the said money.
But yesterday, Wakayima went Nambayo to catch up on a case filed by voters of Nansana Municipality, who want court to re-call Ssebunya.
This is the moment bailiffs seized Wakayima at Twed Towers, despite his pleas that he did not have the money at that moment.
Wakayima went before Nambayo to be committed to civil prison for six months but he managed to convince her that he will pay the money in instalments of sh6m and sh3m beginning on Monday next week, until August 15.
Nambayo was persuaded by Wakayima's payment schedule and gave him the chance look for the money until September 3.