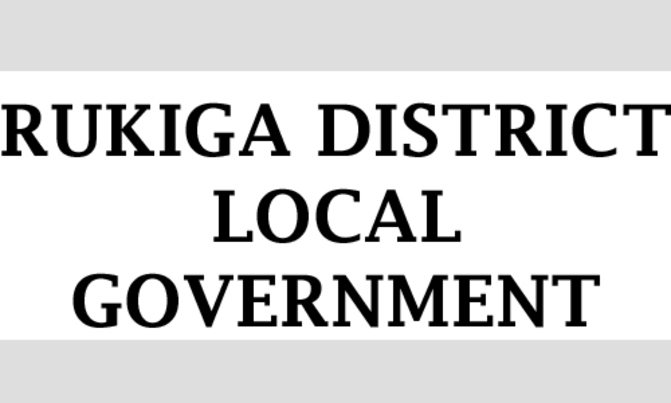 INVITATION TO BID FOR PRE-QUALIFICATION AND OPEN BIDDING OF SUPPLIES, SERVICES AND WORKS FOR FINANCIAL YEAR 2018/2019
Bids are invited from Competent Firms, Companies and Individuals for Pre-qualifi cation and open bidding to Rukiga District Local Government for the Financial Year 2018/2019.This will be conducted in accordance with open bidding procedures Specifi ed in Public Procurement and Disposal of public Assets Act ,2006 and open to all Competent bidders. Pre-qualifi cation and award of frame work contracts for Supplies and Services including Revenue collection management for Financial Year 2018/2019.
LOT A: WORKS
1. General Construction of Buildings, schools, eco-san/lined VIP latrines, Placenta pits, Slaughter Slabs, market stalls, and renovations. 2. Construction of Gravity fl ow schemes and maintenance.
LOT B: SUPPLIES
1. General offi ce stationery, consumables and fittings.
2. Computers, printers, Scanners telephone, internet connectivity, Computer soft wares, photocopiers, office equipment's, consumables and accessories, fax machine and video cameras.
3. Petrol, Diesel, oil, lubricants, cooking gas
4. Servicing, Repair and Maintenance of Vehicles and Motorcycles 4. School, Offi ce furniture andEquipment
5. Grafted apples, guava seedlings, avocadoes, passion fruits, tea seedlings, citrus fruits and tree seedlings.
6. Improvedclean plantings (maize, beans, Irish potatoes, sweet potato vines, cassava cuttings, banana plantlets, mushroom spawn).
7. Newspapers, calendars, magazines, diaries and other publications, media and general Advertising services
8. Curtains, Carpets, cleaning materials and all Offi ce cleaning supplies
9. General Hardware, equipment's and building materials
10. Supply of culverts of all sizes and make
11. Sand, Murrum, Hard core, Gravel and Aggregate stones.
12. Agricultural, veterinary vaccines, drugs equipment's and, Agricultural tools.
13. Provision and Supply of District Staff Identifi cation Cards.
14. Ready to plant tea plantlets of clonal type: 303//577 and /or 6/8
CLICK HERE FOR MORE ON THIS NOTICE