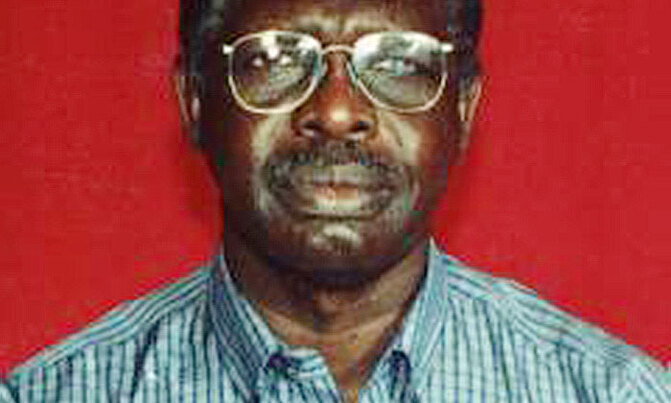 Jesus came to reestablish this vertical peace. He said, "Peace I leave with you; my peace I give you.
By Josue Okoth
KAMAPALA - Christians have forgotten that we belong to each other and that God created us to love Him, serve Him in this world and to be happy with him in the next. One of the most important central teachings of Christianity is the love of God and the love of neighbor.
"For God so loved the world that He gave His only begotten Son, that whoever believes in Him should not perish but have everlasting life" (John 3: 16). Then St. John says, "Whoever does not know God, for God is love" (1 John 4: 8). Love is manifested in relationships. Loving God means giving ourselves totally to Him, and living every day of our lives to please Him. So, if Christians were to understand Christian Faith, there would be considerable reduction in crimes.
When we speak of peace, we always think of a horizontal peace: between peoples, races, social classes, religions, etc. The Bible teaches us that the first and most essential peace is vertical; between heaven and earth, between God and humanity. All other forms of peace depend on it. We see this in the history of creation itself: while Adam and Eve were at peace with God, there was peace within each of them; they belonged to each other. They were naked but did not feel ashamed; there was peace between man and woman, "flesh of my flesh" between human being and the rest of creation. When they rebelled against God, direction of peace changed to horizontal, flesh against spirit (they realised they were naked) man against woman (the woman seduced me), brother against brother (Cain and Abel).
Jesus came to reestablish this vertical peace. He said, "Peace I leave with you; my peace I give you. I do not give to you as the world gives"(John 14:27). To achieve this, both the Government and the Church must cooperate. St. Paul said to the Romans, "Everyone must submit himself to the Governing authorities, for there is no authority except that which God has established. The authorities that exist have been established by God" (Rom 13:1). Government should therefore help religion to achieve its objective of leading people to God by providing enabling environment to practice religion. People are scandalised when they see those in Government involved in mal-practices.
If you look back in history, 1960s, 70s had certainly less crimes than we see today. Today pick any news paper and you will find stories on sex scandals even among religious teachers, police accused of brutality, women make it a game to dress indecently to 'kill' which has encouraged rapes, sexual violence and early marriages, murders, corruption, scuffles between groups, among others. These are products of inadequate teaching of Christian Faith resulting in lukewarm believers who move from one church to another looking for convenient ones. Although I also believe in freedom of worship, but sometimes it may be beneficial to regulate it. Many of these Christian and Muslim sects are a result of disputes, disagreements and rebellion. I believe that God is not in a rebellious situation. St. Paul said, in 1 Corinthian 1:13 "Is Christ divided?...". In Rwanda, there are news circulating in social media that "as many as 600 churches have been closed down for using the Holy Book to transact business". People are scandalized when they see pastors collecting a lot of money. Christ was a simple man who owned no property. He taught his disciples to live a simple life and He demonstrated this when he sent out the Twelve and told them, "Take nothing for the journey no staff, no bag, no bread, no money, no extra tunic" (Luke 9:3). He also said, "Those who do not carry their own cross and come after me cannot be my disciples"(Luke 14:27). This statement implies hardship for the followers, not luxury.
Pastors of today are not properly trained and are money minded. It makes me recall Jesus' driving out the merchants from the Temple. He said, "It is written, My house shall be a house of prayer, but you have made it a den of thieves"(Luke 19:46). When those in the Temple become businessmen, people are scandalised. Pope Francis asked a rhetoric question, "Why does Jesus have an issue with money? He answered, "Because redemption is frees. It is God's free gift. When Churches start conducting businesses, then salivation is not free."
Many people don't have conscience of sin anymore. We don't live by our conscience and so slowly we form the conscience of our living. Wrong things (sins) are so rampart that they have become right and way of life. Sunday, for instance, is no longer kept holy. And this is an example where Government could help by closing its offices and activities including that of investors who are mainly non-Christians. This was the situation in the 1960s, 70s and today many Christian countries world over create enabling environment for its citizens to observe God's Commandments.
Christians abroad through missionaries made a lot of sacrifices to build churches, Schools, hospitals, and other social institutions. These institutions in the minds of the donors were for the promotion of Christian Faith. We are scandalised to see these schools being sources of all sorts of sexual abuses instead of being centers for inculcating real faith into children. Teachers in these schools should be able to say what St. Paul said to the Corinthians, "Follow my example, as I follow the example of Christ" (1Cor 11:1).