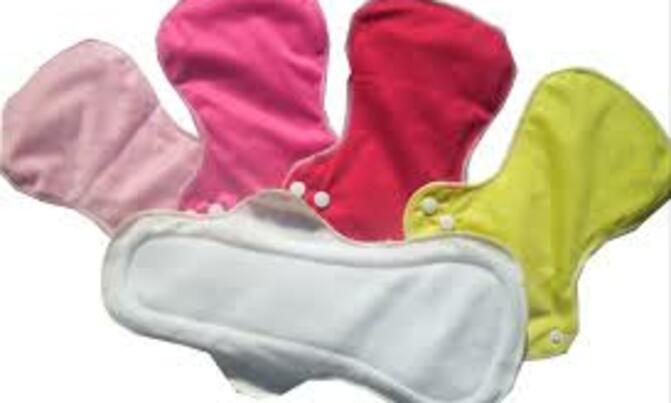 Ssemakula said some students also mix alcohol in packaged bottled juice, while others hide waragi sachets in their jackets, bread and mattresses.
The education ministry says some secondary school girls use sanitary pads as a guise to smuggle sachets of alcohol into dormitories.

Henry Ssemakula, a senior education officer at the ministry's department of guidance and counselling, said the vice was rampant during the beginning of the school term, middle of the term, or when students are granted permission to leave school.

"This is one of the new tricks we have found, which we did not expect," Ssemakula told a press conference at Straight Talk Foundation offices in Kampala last week. He said some students also mix alcohol in packaged bottled juice, while others hide waragi sachets in their jackets, bread and mattresses.

Ssemakula said the revelations were unearthed during meetings on Presidential Initiative on AIDS Strategy to Youth (PIASCY) programme. Launched by President Yoweri Museveni in 2001, the PIASCY meetings discuss ways of preventing HIV/AIDS among students, teenage pregnancies, alcohol and drug abuse.

Ssemakula advised teachers to be conscious and to thoroughly check students, especially when they are returning from home after being granted leave from school. He urged schools to scrutinise people who visit students on unofficial visitation days, saying some smuggle alcohol into schools.

"Schools should be strict when the children are reporting. We have directed every school to have a teacher in charge of guidance and counselling. Schools should use dance and drama to deliver messages not only related to alcohol, but also any other challenges, like sexually transmitted diseases and teenage pregnancies, among others,'' Ssemakula said.

Dr. Brian Mutamba, a consultant psychiatrist at Butabika Mental Hospital, who was also at the same meeting, said 40% of patients admitted at the facility suffer alcohol and substance use problems. About 60% of the cases are attributed either alcohol either as an addiction or together with other mental health issues.

"On a daily basis, our mental health clinic registers about 80 to 100 cases. The youth contribute 70% of those who present with alcohol and substance use problems. The youth are the most affected, yet they are the most productive,'' he said.

He, however, said children under 18 years cannot easily access treatment because they spend most of the time at school and they might not realise that their problems are connected to alcohol use. According to a 2013 study by the National Drug Authority (NDA), alcohol tops the list of drugs abused by students in Uganda, followed by kuber, cigarettes, shisha, marijuana, khat, murah, and cocaine.

The report said across the country, probably 5.5 million people under 25 years of age, had at least abused some drugs in their life time. According to the research, the percentage of students taking drugs is significantly higher in boarding schools (25%) compared to day schools (15%).
More so, the percentage of students taking drugs is higher in private as compared to Government-aided schools. Students get access to drugs through friends, fellow students and kiosks near schools.

"Students abuse those drugs in places where they are least supervised, including on their way home, during weekends while at school, during school trips and school competitions," Confidence Asiimwe, a researcher at NDA, said.

Ssemakula advised schools to set up tough rules and regulations and put up warning messages concerning the dangers of alcohol.