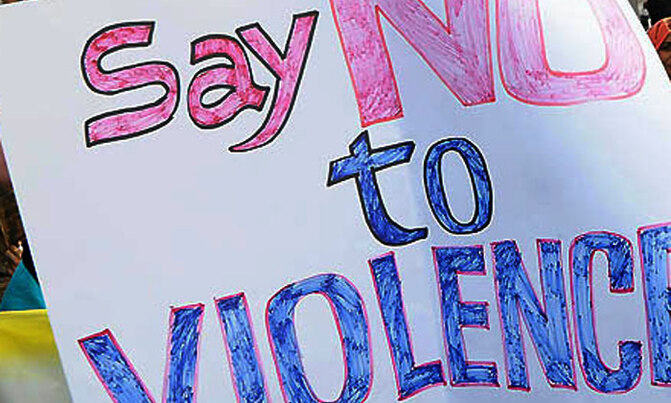 Poverty is considered one of the factors pushing families into using child marriage as an economic and survival strategy.
RIGHTS

When Margaret Naava, who is in her 50s, became homeless three years ago, she became desperate.

The mother-of-11 got stranded with six children from her first marriage and five from her second after the latter set's father died.

Survival was crucial amid very difficult times.

Naava found herself sleeping in abandoned dilapidated houses, with hardly any food for her young dependants in Mawangala village, Buikwe district.

She depended on food handouts from people - among them a 16-year-old lad who lived with his grandfather.

The teenage boy would give Naava cassava and potatoes he grew himself.

Apparently impressed by his industry and hard working spirit, she offered him her 14-year-old daughter for marriage. But while he hesitated with indecision, a local fishermen won her over and took her away for a wife.

But Naava pressed on, going as far as offering the lad his 11-year-old daughter. This time, she organised a meeting with local leaders, where she is said to have officially handed over her daughter to the "food-providing" boy.

A few months later, her daughter was pregnant and when her 'husband' accompanied her to St. Francis Nyenga Hospital for an antenatal checkup, the lad was arrested.

It emerged that Police had been tipped off.

Soon, Naava and boy were jailed and her daughter transfered to a home caring for underage mothers. She later gave birth to a boy by C-section.

Dr Spire Kiggundu of Kisubi Hospital, who attended to her, warned that being an underage mother is a risky venture, as it can sometimes result into death.

He cited uterus damage and complications, such as fistula, as some of the challenges faced such girls.

In 2015, as many as 190 nations committed to adopting the sustainable development goals target 5.3 to 'eliminate all harmful practices, such as child and forced marriages and female genital mutilation' by 2030.

Down the road, however, the media is still awash with stories of parents arrested for marrying off their underage daughters.

Female genital mutilation also exists.

The 2016 Uganda Demographic Health Survey (UDHS) report says an estimated 25% of Ugandan teenage girls are either mothers or pregnant.

Activists insist poverty is one of the leading factors pushing families into marrying off their daughters for economic gains in East Africa. They are calling for global action.

Child marriage is considered a violation of child rights as it denies them an education, economic opportunities, sexual and reproductive health, personal security and bodily integrity.

Recently civil society organisations from Tanzania met in Kampala to discuss the way forward in the fight against child marriage. They discussed that much as Uganda, Kenya and Tanzania have laws and policies that address the vice, laws alone may not help.

Here is what some of some said:

Kyateka Mondo - assistant commissioner for youth (Uganda's gender ministry)
Uganda loses approximately $2.7m annually due to child marriage-related issues. Perhaps, if we go back to the old ways, things may improve. Back in the day, the whole community was involved in bringing up children. Communities should be taught how keeping their children at school will add more value to them. It will be absurd for someone to be a grandmother at 27 years of age with ten children, or a grandfather with about five women.

Unfortunately, child marriages are rarely reported and only come to light after the young mothers report to Police cases of their spouses failing to provide for the children. Also, messages targeting both boys and girls should be sent out instead of only focusing on girls, who are later confused by ignorant boys.

Dora Byamukama
Let us address issues of poverty that drive girls and parents as well as guardians to enter into child marriage for financial support. Communities should be sensitised on the dangers of child marriage and let them know that it is defilement, which is punishable by law. Other consequences are dropping out of school, illiteracy, low productivity, hindrance to development, maternal mortality and input mobility.

Sensitisation should also go to the justice, law and order sector makers, especially the Police. We need to create village teams to inform the Police on cases of child marriage in their areas. It will also help if incentives are provided to girls and their parents to help them stay in school. Income-generating projects, such as the goat project, which can help families maintain the girl child in school, would bring success once put in place. Let us recruit champions, role models and music dance and drama to help carry this message down to the target communities.

Judy Kosgei - regional communications officer for Equality Now-Africa
The media should help us send out messages that target both boys and girls, as child brides are prone to gender-based violence. Once they fail to complete their education, exiting from poverty will never be realised. Drama should also be another way of sensitising the youth on the dangers of child marriage as they will be enjoying as well as learning.

Jean Paul Murunga of Equality Now-Kenya
All stakeholders have to join this struggle of fighting child marriage if we are to succeed. I wish our governments could make it possible for every child of school -going age to attend school by at least making it partially free. This will somehow prevent girls from dropping out of school due to poverty. It's also very unfortunate that very few child marriages are reported at Police and at times no body follows them as these poor parents cannot give bribes.

Zerald Amalo Opio - resident state attorney for Moroto
Defilement is among the highest capital offences we have in Uganda and it is worse with Karamoja region due to the high level of poverty in the area. Animals are the livelihoods of many people in Karamoja and if these are given out as incentives to keep the girl child in school, it may bring about good results. Once an animal is lost in that region, it will attract all leaders from all levels to look for it until it is brought back. By giving out some animals to these girls, it will enable them complete their education as the parents will have no reason to sell girls off for animals. Without animals, there are no meals due to this area being dry with also few valley dams.

Nancy Minja - girl's empowerment officer at Children's Dignity Forum in Tanzania
Sensitise communities on the effects of child marriage so as to change attitudes. When the community realises its effects, they will influence decision makers to change the law. Most decision makers are afraid to carry the child marriage agenda to protect their own interests (political). Religious leaders and traditional leaders have little knowledge on child marriage effects, so they should be brought on board.

Barnabas Ernest Kaniki - Tanzania Women Lawyers Association
Child marriages are still driven by high levels of poverty and cultural practices. In Tanzania, for instance, prevalence of child marriage in Shinyanga region is 59%, Tabora 58%, Mara 55%, Dodoma 51% and Lindi 48%. We only pray that soon we overcome the many challenges hindering the fight against child marriage in Tanzania. There are existing gaps within the laws of marriage, where the law allows child marriage at 14 - 15 years for girls. This is accompanied with low levels of awareness at educational level among the community members on the impact of child marriage. Lack of funds also limits the transmission of important messages to the community. Meanwhile, most of our girls walk long distances to school and I only hope that government comes out to support a one girl-one bicycle programme in order to rescue them from the many challenges they meet on the way.

Moses Ntenga - executive director of Joy for Children Uganda
Government should help in giving out incentives to girls for them to stay in school until they complete. After we started a project in the western region where we gave goats to some of them, we can proudly boast of success. The public should also be sensitised that girls are not brides, so they should be given a chance to grow as children.

Immaculate Akello - Masaka area co-ordinator - Mifumi
The few people in the communities who have come up to report such cases are shut down by rich families involved in these cases. In most cases, it is the rich family that lures the girl into early marriage and because of the harsh conditions at home, the girl will run off with older rich (polygamous) men. Because of lack of economic empowerment, such girls cannot afford essential items, such as sanitary pads and soap. Unfortunately, a bodaboda man who buys them for her and provides her with daily transport to school will later demand payment - in kind. Soon, pregnancy is a result.