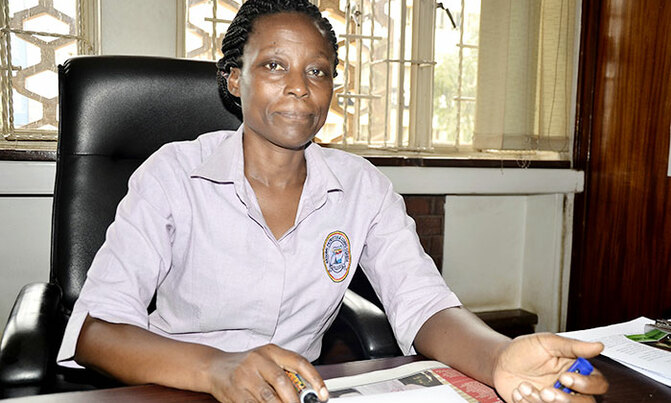 Uganda is still underdeveloped because of a number of reasons including ideological disorientation.
PATRIOTISM

By Beatrice Bananuka

LUZIRA - The ongoing pre-university students' patriotism development course at Luzira Prisons Academy and Training School has stimulated the minds of young people in attendance.

It has helped them become more analytical and objective thinkers.

It is hardly one week into the training and all of them are asking why the Government does not involve all stakeholders in patriotism studies.

They are saying all this after appreciating the value they have so far gained from this training.

I concur with them because I happen to be one of those citizens strongly agitating for the National Service Scheme to be implemented in our country.

I believe this will go a long way to add on the qualitative value of the citizens.

The National Secretariat for Patriotism Corps has organised a three-week patriotism development course for these young people to equip them with scientific tools of analysis so as to acquire the right knowledge, skills and attitudes to enable them fit in this highly competitive world. It is also hoped that by the end of the course, they will develop focus and understand their country and world better so as to make rational decisions.

Uganda is still underdeveloped because of a number of reasons including ideological disorientation.

Research has also shown that many students go through the secondary school education system but come out with inefficiencies in skills like communication, time management, self management, thinking skills and others. So this course will address all these gaps. If we are to have a better country, we must focus on redirecting the young. They have an important role to play in shaping up our country. While addressing participants, the commissioner, National Secretariat for Patriotism Corps Brig, Patrick Mwesigye said; "We are going to train you to become good future leaders who will defend our country and also stand by our national values."

A country which does not ensure that its human resource gets the right information cannot transform. The middle income countries we cherish defined where they wanted to go and prepared their human resource by building a critical mind set.

The National Secretariat for Patriotism Corps organised this workshop to enable participants acquire knowledge which is going to help them go through tertiary and university institutions purposefully and be able to solve world problems.

Continuous patriotism studies build positive values of society among citizens. To transforme we must teach unity, love, integrity, loyalty, hard work, self reliance, national consciousness, name it. We are grappling with economic challenges caused by ourselves.

Elsewhere, countries are boasting of surplus budgets! What is it we are not doing right? We need to have a paradigm shift on the way we think and work. Every citizen needs to have the right attitude, values and mindset particularly towards work and wealth Creation.

All this can be achieved through consciously empowering the youth on whom our future is entrusted. According to Frantz Fanon, "every generation must, starting from a position of relative obscurity discover its own historical mission and either fulfill it or betray it."

It is crystal clear, therefore, that we need massive ideological deepening, if we are to somersault from our current state to the middle income status. The national service scheme becomes a worthwhile viable venture.

The writer is an Assistant Commissioner in charge of education information and communication at the National Secretariat for Patriotism Corps.