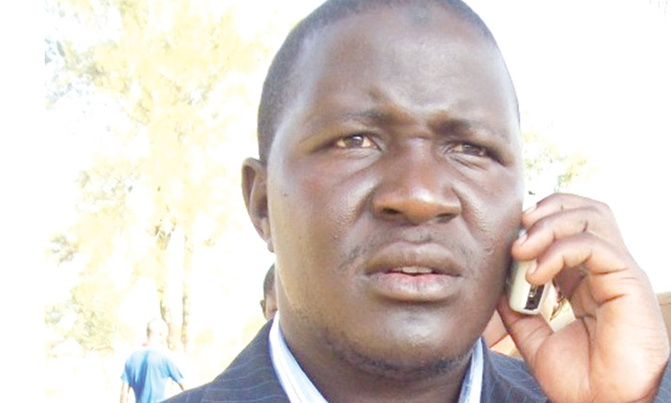 Opposition has failed to come up with one candidate to contest for the Bugiri Municipality seat. FDC's Namatende and Jeema's Basalirwa have got to share the Opposition votes.
PIC: Asuman Basalirwa, the president of Jeema, says despite Opposition fielding more than one person, he is assured of his support from Bugiri.


Election

BUGIRI- Forum for Democratic Change and Jeema are supposed to work hand in hand to dislodge the ruling NRM government.

However, the two parties are fighting each over Bugiri Municipality seat where there is a pending parliamentary election.

Asuman Basalirwa, the president of Justice, Education, Economic Revitalization, Morality and African Unity (Jeema), has already expressed interest for the seat, but FDC has also indicated that its Eunice Namatende is fit for the same position.

The constituency is one of those that were recently created by Parliament.

Harold Kaija, the deputy secretary general for FDC, said the party started doing groundwork in 2016, when it was clear Bugiri would be made municipality.

"Our candidate has been campaigning and she is well known in the area," Kaija said.

However, Basalirwa is ready for competition, saying he is in the race not to add up numbers, but to effectively address the challenges faced by the people of Bugiri municipality.

He said: "It is not new for the opposition to field more than one person for a political position and it will not disrupt the support I have."

"We would also like to get support from other opposition parties instead of us giving it all the time," he said.

However, sources within DP say the party is likely to support Basalirwa.