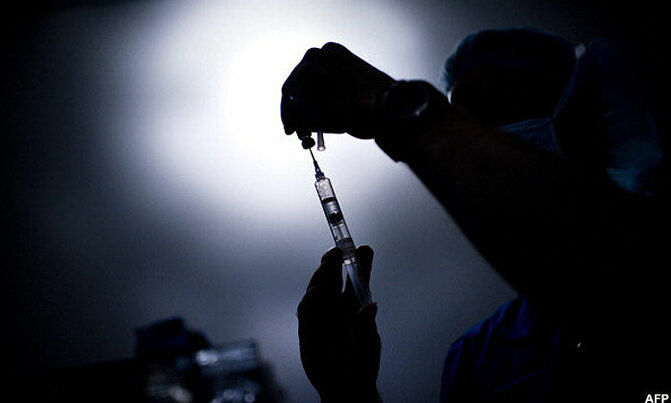 "We have a falsified vaccine and we know how it was falsified and we have confirmed its potency is low and that the vaccine was damaged."
HEALTH INVESTIGATION

The falsified hepatitis B vaccine that was confiscated by the National Drug Authority (NDA) in March this year was diverted along the supply chain on its way to government health facilities and sold to private medical facilities, a new report shows.

Investigations have also indicated that the vaccine that was stolen was not kept under cold storage as required - this means it was damaged and its potency greatly compromised.

"The findings from our laboratory and the United Kingdom's Medicines and Healthcare products Regulatory Agency (MHRA) laboratories, so far indicate that the falsified vaccine is highly likely to be Hepatitis B Vaccine (DNA) from Serum Institute of India (SII) delivered to Government Health facilities but diverted along the supply chain and sold to private medical facilities," a detailed report by the NDA states.

Sources privy to the investigations, now being handled by the Police, told Sunday Vision that a number of officials from the National Medical Stores (NMS) and different hospitals across the country that were supposed to receive that particular batch are being probed.

Donna Asiimwe Kusemererwa, the secretary to NDA, told Sunday Vision they are working with Police and that they had positively identified 18 suspects from the 18 medical centres and drug outlets where the falsified samples were found.

But she declined to comment on which Government officials were under investigation.

"Ten case files have been opened so far at the Police," Kusemererwa added.

She noted that one of the files had already been sanctioned and hearing took place on March 28 and suspect Maclean Bira, linked to Mackie Laboratory in Kampala, had been convicted and remanded to Luzira Prison.

"Other suspects have been arrested and a few are on the run. At this point, we do not wish to reveal the suspects' names for fear of compromising the investigation," the NDA official said.

"This suspect vaccine was falsified and therefore is not fit for purpose. We have a falsified vaccine and we know how it was falsified and we have confirmed its potency is low and that the vaccine was damaged. What is not completely clear is by whom and how much was falsified," Kusemererwa added.

Tinka Zarugaba, the commissioner in charge of narcotics who is investigating the case, told Sunday Vision that had been waiting for the NDA test report, which they would use to carry out an audit and arrest the suspects involved in distribution of the drug.

"We have been waiting for NDA to tell us whether this was a government drug but had been rebranded. Now that their report is out, we are going to do an audit on National Medical Stores and all the hospitals that were supposed to receive this particular set and it's that audit that will reveal who the suspects are and we shall definitely pick them up," Zarugaba said.

During routine post-market surveillance visits by the NDA in March this year, 48 stand-alone labels of the 10ml multi-dose hepatitis B vaccine manufactured by Serum were picked from High Street, Mbarara Municipality and others picked from Kampala.

Among the clinics affected included Mayanja Memorial, Family Doctors Clinic in Ntungamo, Mbarara Community Hospital, Devine Mercy, Mbarara City Clinic, Uganda Medical Center MC Hospital in Bukoto, Malcolm Health Centre Kisaasi and Kampala Chambers on Buganda Road.

NDA noted that they had altogether confiscated 192 suspected 10 ml units of the vaccine, purportedly manufactured by Serum Institute of India, and forwarded the samples to the National Drug Quality Control Laboratory (NDQCL) for further investigation.

They also confiscated pre-printed vaccination cards of Sanyu Medical Centre said to have been used during an immunisation camp at Mbarara University of Science and Technology.

NDA said they have since taken several actions "to establish the actual contents and composition of the suspect vaccines, how they came to the market and who the culprits are, as well as how widespread the problem is".

The confiscated samples together with genuine hepatitis B vaccine samples were subjected to qualitative tests at NDQCL.

"They were then taken through the visual inspection and the physical appearance, primary packaging material and closure systems of both samples were examined.

"The NDA lab also carried out physico-chemical tests, including pH and extractable volume tests and identification tests using the High-Performance Liquid Chromatography (HPLC) technique and the tests indicated that both the suspect and genuine 10ml multi-dose samples had similarities in the physical appearance, primary packaging material and closure systems," the statement by NDA said.

It also indicated that both samples were found to comply with both the manufacturer and the United States Pharmacopeia (USP) specifications.

"The only visible differences are observed in the external labelling - much as both samples bore a purple band at the bottom and top of the 10ml pack, the labels appeared different.

It was observed that the inscription of 'Government of Uganda, Public Use Only, NOT for Sale' appeared to have been erased from some of the suspect 10ml vials," NDA stated.

Meanwhile, the Authority also downplayed media reports that some of the patients who had received the vaccine had suffered adverse effects.

"So far, no adverse event has been reported. The adverse event reported by media and attributed to hepatitis B vaccine was found to be untrue.

"Our investigations show that the [said] patient's swelling of the arm, about five centimetres below the injection site, was unrelated to the vaccine she received."