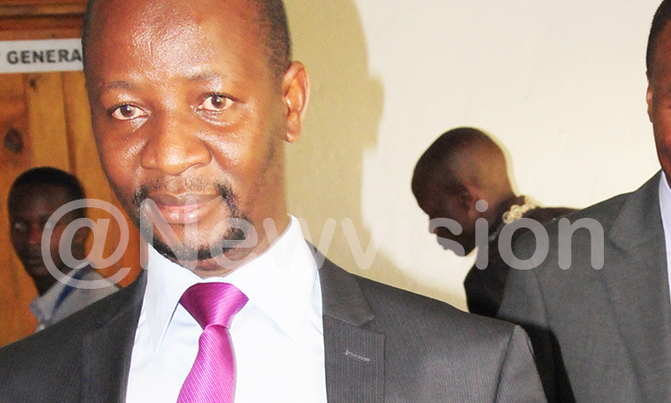 Ssemujju said EC promised to improve and to answer some of the issues they raised that they were not able to provide straight answers to
PIC: FDC spokesperson Ibrahim Ssemujju. (File photo)
POLITICS | MEETING
Forum for Democratic Change (FDC) has said its Thursday talks with the Electoral Commission (EC) offer some hope for free and fair elections in Uganda.

In its closed-door meeting with EC at the latter's headquarters in Kampala on Thursday, FDC raised several electoral issues, which it said should be urgently addressed to have free and fair elections.

"We discussed local council elections, bribery during the election period, demarcation of electoral areas, militarisation of politics and conduct of police during electoral exercises and during normal political mobilisation programmes," the FDC spokesperson, Ibrahim Ssemujju, said.

Ssemujju, who is also opposition chief whip and Kira Municipality MP, said they also discussed issues of EC voters' register "because currently, EC heavily relies on the National Identification and Registration Authority (NIRA) register yet they are supposed to be the ones to compile, maintain and keep a register".

He said: "They just go and extract information from NIRA, so we asked them whether they are following the law or not because there are people who register for citizenship and they are not interested in elections, but they all end up on the voters' register. So voters' register must be of people who have expressed interest to vote," he added.

He also said the EC promised to convene another meeting between EC, FDC and the Police leadership to discuss FDC's political activities that are consistently broken up by police.

New Vision learnt that this was after the director of police operations Asuman Mugenyi did not show up yet he had been invited by EC.

FDC officials such as Dr Kizza Besigye have been describing EC as President Yoweri Museveni's walking stick.

But Ssemujju said EC promised to improve and to answer some of the issues they raised that they were not able to provide straight answers to.

"We have discharged the burden. We are a political party and when you are a political party, it means you must work with those whose business is to regulate, conduct or do politics. We have told them that if these things don't work out and the population chooses to intervene one way or the way then we would be blameless because on behalf of those who support FDC, we have raised our concerns to them," he said.

EC welcomes talks

The EC spokesperson, Jotham Taremwa, said the commission welcomed the engagement with FDC, which is the main opposition party in the country.

"It was good that they sought that audience with us and we also welcomed it because it is always good to engage rather than disengage.We have been informing these parties that our offices are open for them. If they have issues, let them come and we sit on a round table and listen to one another and help each other," he said.

Taremwa said EC assured FDC leaders led by their president Patrick Amuriat and secretary general Nandala Mafabi, that they would always do their best to conduct free and fair elections.

"On the issue to do with the Police, we said it is good that we have meetings where the Police is involved so that they can be able to respond to some of the issues to deal with them rather than us as EC because they have their different mandate and we have ours. We will consult with the Police when they are available and then we communicate. We could not set a meeting without knowing the Police leadership programme," Taremwa said.