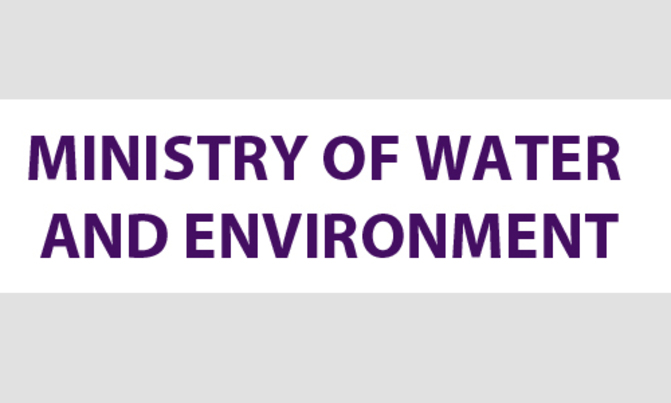 PLAN, DESIGN AND CONSTRUCT SOLAR POWERED MICRO IRRIGATION SYSTEMS IN LOT 1: WESTERN UGANDA (ONE SITE PER DISTRICT IN ISINGIRO, MBARARA, NTUNGAMO, RUKUNGIRI, MUBENDE, KIBAALE, KANUNGU, MASAKA, KIBOGA AND MITOOMA) - MWE/WRKS/17-18/00006/1
The Ministry of water and Environment has received funds from Government of the Republic of Uganda to be used for Plan, Design and Construct Solar Powered Micro Irrigation Systems in Lot 1: Western Uganda (One Site Per District in Isingiro, Mbarara, Ntungamo, Rukungiri, Mubende, Kibaale, Kanungu, Masaka, Kiboga and Mitooma)
The Entity invites sealed bids from eligible bidders for the provision of the above works.
Bidding will be conducted in accordance with the Open Domestic Bidding a procedure contained in the Public Procurement and Disposal of Public Assets Act, 2003, and is open to all bidders.
Interested eligible bidders may obtain further information and inspect the bidding documents at the address given below at 8(a) from 8:00am to 5:00pm on working days.
The Bidding Documents in English may be purchased by interested bidders on the submission of a written application to the address below at 8(b) and upon payment of a non-refundable fee of UGX: 100,000 (Uganda Shillings One Hundred Thousand Only). The method of payment will be through the bank
Bids must be delivered to the address below at 8(c) at or before 11:00am (Local Time) on 29th May 2018. All bids must be accompanied with a bid security of UGX 68,000,000 (Uganda Shillings Sixty Eight Million) in form of bank guarantee. Bid securities must be valid until 21st December, 2018. Late bids shall be rejected. Bids will be opened in the presence of the bidders' representatives who choose to attend at the address below at 8(d) at 11:30am
There shall be a pre-bid meeting on 17th May 2018 at 11:00 Am in Room 47, Ministry Old Boardroom on the dates indicated in the proposed schedule in this notice. CLICK HERE FOR MORE ON THIS NOTICE