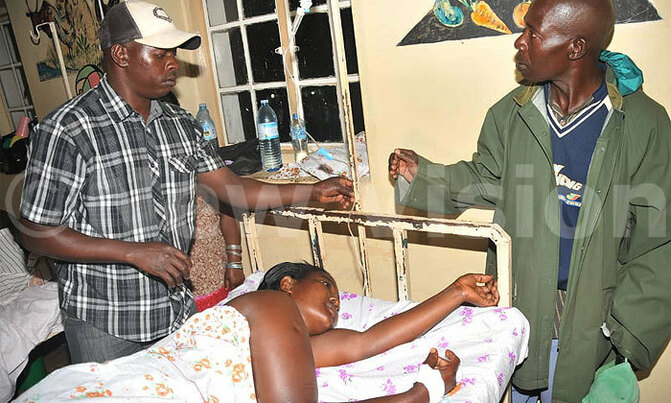 Police say suspect Joseph Owinyi is believed to have committed the offense under the influence of alcohol.
PIC: Victim Agnes Nakigudde lying on her hospital bed following the shooting incident. (Credit: Henry Nsubuga)

CRIME

Police in Buvuma district are holding their own - a Police detective - for allegedly shooting and injuring two people.

Suspect Joseph Owinyi remains under custody at Buvuma Police Station, according to Ssezibwa region Police spokesperson, Hellen Butoto.

He is the officer in charge of investigations at Lukale Police Post in Lwaje sub-county, Buvuma district.

Owinyi reportedly shot 39-year-old Agnes Nakigudde, a shop attendant, and Ronald Bukenya, 23, a fisherman, on Tuesday at about 3:00pm local time.

Police said he is suspected to have committed the offense under the influence of alcohol. Nakigudde said the detective, appearing sloshed, found her at her shop and fired at her three times.

Two stray bullets reportedly hit Bukenya, who was also at the shop at the time.

However, the motive remains as unclear as the events surrounding the shooting. In the meantime, Police investigations are under way.

The victims were taken to separate hospitals for treatment.

Nakigudde remains under medical attention at Mukono Church of Uganda Hospital while Bukenya is admitted at Kawolo Hospital in Buikwe district.

Nakigudde said she was shot at three times.