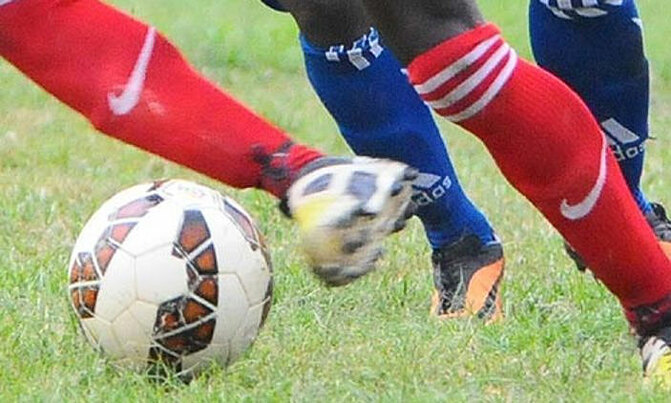 KIU will play against UMU tomorrow to complete their first leg games in group D
Pepsi University Football League
Results
KIU 2 BSU 1
Tuesday
Nkumba v Kampala University
Wednesday
UMU v KIU
Thursday
Kumi v UCU
Friday
MUBS v MUST

Kampala International University's Gerald Gavamukulya helped his team secure a home win on Sunday against Bishop Stuart University (BSU) in the Pepsi University Football League.

Gavamukulya's two goals in the 13th and 32nd minute before BSU's consolation goal in the 70th minute of the game by Abraham Atuheire, put KIU in a comfortable situation.

KIU are now in third position with three points, IUIU is first with 5 points, while UMU is second with four points, BSU is last on the table with a point.

KIU will play against UMU tomorrow to complete their first leg games in group D and wait for the second leg in September.

However, KIU football team head coach Herbert Tsama says that he is not yet impressed by the way his boys deliver when they get on the pitch.

"Our first game in Mbale against IUIU was good in the second half and I encouraged my team to play the same way of which they did only in the first half," said Tsama.

As KIU visit UMU, a win for either sides will determine the first position, while a draw will take UMU to top of the table KIU to third place.