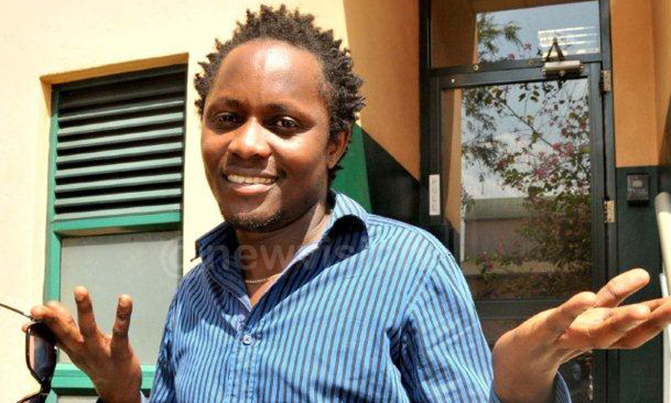 The launch, according to Dombo, will also be attended by various dignitaries and high profile stakeholder
The biggest event to happen in Kampala this Friday is the grand unveiling of the "Sing 4Change," a campaign that seeks to sensitise the general public mainly about HIV/AIDS, Tuberculosis (TB) and social accountability through edutainment messages.

Courtesy of PATH under the USAID Advocacy for Better Health (ABH), an international NGO that improves health especially among women and children, six high profile Ugandan artists have been lined up to compose and produce 13 songs that integrate both advocacy and behavior change messages. The artistic are: Pr. Wilson Bugembe, Rema Namakula, Joanita Kawalya, Ziza Bafana, Mesach Semakula and Dr. Hilderman.

The launch takes place on Friday April 13, at Kampala Serena Hotel, Victoria hall. According to Moses Dombo, Chief of Party USAID Advocacy for Better Health, the songs that have been produced in both audio and video, mainly in Luganda with some parts in English, also carry key messages on citizen rights and responsibilities, nutrition, malaria, maternal and child health, family planning and non-communicable diseases.

"The main purpose of the launch is to disseminate the edutainment messages to duty bearers at different levels and the general public and inspire them to take action at individual and institutional level that is demanded of them in the songs, " said Dombo.

Adding, "The songs will be launched to the public in a live band music performance by the six artists who have now become passionate advocates in health under a joint campaign dubbed, "Sing 4 Change.". The Speaker of Parliament, Rt.Rebecca Kadaga, is expected to be the chief guest."

The launch, according to Dombo, will also be attended by various dignitaries and high profile stakeholders including members of parliament, government ministries, implementing partners, guest artists from the entertaninment industry among others.

According to Geoffrey Kayemba, coordinator of the musicians, the "Sing 4 Change" was their idea which they conceived to bring about some change in the music industry after realizing that their songs largely focused on love related issues.
Rema Namakula
"Music artists tend to compose songs that significantly focus on love affairs yet there are so many salient social and economic issues that affect our country that need to be given attention like education, health, poverty etc. So, we looked at many issues and said let us change the mentality of our focus," he said.

Adding, "Some people do not know the devastation that HIV/AIDS, TB, or malaria cause to our economy. The vast malaria deaths occur in Africa, south of Sahara, where it (malaria) also presents major obstacles to social and economic development."

He says that in their songs they want to show that malaria has a direct impact on Africa's human resources. That not only does malaria result in lost life and lost productivity due to illness and premature death, but malaria also hampers children's schooling and social development through both absenteeism and permanent neurological and other damages associated with severe episodes of the disease.

One of Dr. Hilderman's songs I was privileged to listen to centres on TB. The song really has a very educative and strong message you would imagine you are in a classroom attending a lecture from a university lecturer.

"TB is the third leading cause of death among women aged 15-45 years and the greatest single infectious cause of death in young women. TB is also the leading killer of people living with HIV, among other diseases," goes a part in the song.

Hilderman says although TB is curable, it is regrettable that Uganda is marked 18th among the world's 22 high TB burden countries. HIV is the leading driver for TB epidemic in Uganda, and the leading risk factor for development of TB among people living with HIV. "I cannot wait to unveil my "work" to transform our community," he said.

The launch will be preceded with a blood donation drive at Serena Hotel gardens where up to 300 units of blood are targeted to be collected. TASO will also provide HIV counseling and testing services to the general public in the same place.