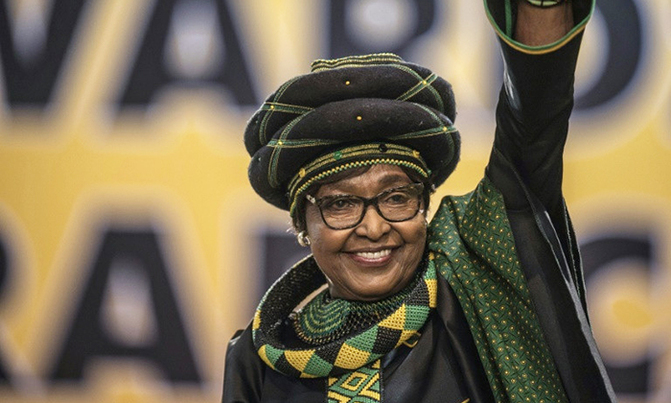 Osinde said Winnie was an effective force and a symbol against the apartheid government in South Africa
PIC: Winnie Mandela died on Monday. (Credit: AFP)
TRIBUTE | WINNIE MANDELA
KAMPALA - Uganda People's Congress (UPC) has paid tribute to South African anti-apartheid campaigner Winnie Madikizela-Mandela, who died on Monday at the age of 81.

Mandela, a former wife of the first South African black president, Nelson Mandela, was a prominent member of the ruling African National Congress Party (ANC) and has held several government positions.

The party spokesperson, Michael Osinde, remembered the fallen political activist as a person who walked a long political journey since the 1960s to the time of her death.

"UPC extends its sincere condolences to the family, ANC, South Africa, and the rest of the world for such a great loss of an icon and heroine who shall take generations upon generations to replace," he said.

Osinde made the remarks while addressing journalists at the party's weekly press briefing on Wednesday.

Osinde said Winnie was an effective force and a symbol against the apartheid government in South Africa.

"Many youth were touched by the actions of Winnie Mandela in various townships and suburbs of South Africa," he added.

Osinde added that Winnie Mandela offered leadership at a time when it was critically needed. "The ANC -WL hugely benefited from her and became an effective and vibrant organ of ANC."

He told journalists that Winnie stood for the poor and oppressed and always fought relentlessly for equality in all aspects of life.

"As a mother of the nation, she embraced and nursed everybody regardless of colour, religion and tribe or nationality," he recalled.