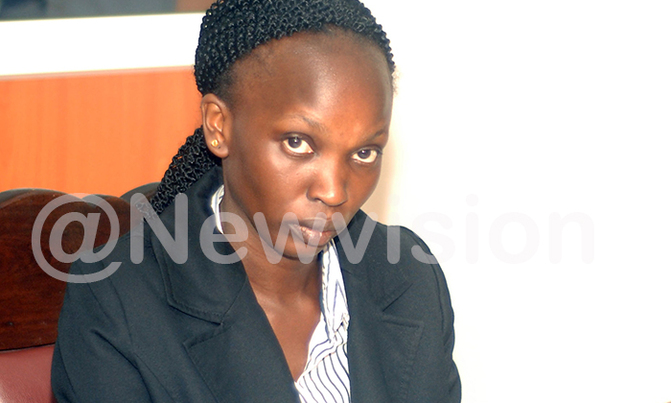 Commissioner Sebunnya said Ataro is not fit to hold the office of the registrar of titles
PIC: Ataro appearing before the land probe committee. (Credit: Denis Dibele)
LAND | PROBE
KAMPALA - The job of the senior registrar of titles at the lands ministry is on the line as the probe into land matters continue.

Yesterday, during the hearing, commissioner Robert Sebunnya asked Louella Ataro to resign as the senior registrar of titles after she was implicated over soliciting for a bribe to do government work.

Sebunnya told Ataro to do the country a favour and immediately resign adding that she is not fit to hold the office of the registrar of titles.

The public hearing is being conducted at the Archives and Records Centre in Kampala.

"Why don't you have the guts to resign for what you have done?" Sebunnya said.

There are reports from witnesses that Ataro has been secretly engaging in corrupt tendencies by demanding money from the public. However, Ataro denied the allegations saying she has never solicited for a bribe.

Sebunnya told Ataro to resign so that people who are interested in serving Uganda are given the opportunity to serve.

On Monday, Jude Clement Kidega, an assistant commissioner in the works ministry, who is also being accused of selling part of Ssayi Central Forest reserve in Mukono to Evelyn Kafeero, admitted before the commission that he paid sh10m to Ataro to help her sign his transfer forms.

Ataro said people have been offering her bunches of matooke as a token of appreciation for her services, but she could neither confirm to the commission nor deny receiving bunches of matooke as gifts.

"My lord, at the Mukono, registry people bring bunches of matooke just to thank you for the work done," Ataro said.

She has been accused by the commissioners of allegedly conniving with land grabbers to grab Central Forest Reserve in Ssayi, Mukono Municipality.