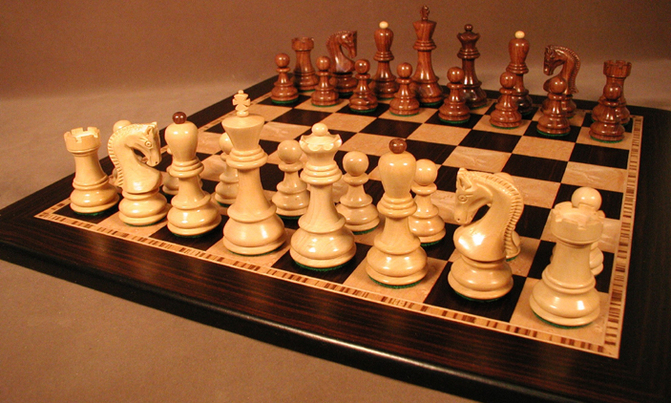 Hamsu Hamsu won the girls' title with 5pts.
Hisense Junior Chess
Selected results
U-8 boys
Ssubi Kiwanuka 8pts
U-8 Girls
Kitty Ndagizimana 7
U-10 boys
Elijah Mwanguzi 7.5
U-10 girls
Shamiah Nankabira 6
U-12 boys
Ashiraf Nyamutale 7
U-12 girls
Maria Nakanyike 8
U-14 boys
Victor Kanyike 7
U-14 girls
Hamsu Hamsu 5
U-16 boys
Abbey Mukiibi 7.5
U-16 girls
Caroline Lanyero 6
U-18 boys
Michael Talemwa 6
U-18 girls
Gloria Nansubuga 6.5

Uganda Chess Federation has been challenged to raise the stakes after Hisense Uganda director Liu Ming Shu promised bigger prizes at the second edition of the junior chess championship next year.

At the weekend, the top three performers Victor Kanyike, Gloria Nansubuga and Ssubi Kiwanuka won a 32 inch LED Hisense television each after a tight playoff.

To win the grand prizes, U-14 winner Kanyike beat his younger sister Maria Nakanyike (U-12) 3-0 while U-18 and U-8 champions Nansubuga and Kiwanuka also thumped Abbey Mukiibi (U-16) 3-0 and Elijah Mwanguzi (U-16) 4-1 respectively in the playoffs at Arirang hotel, Kampala.

This was the first time in UCF history that winners in the junior category were awarded with flat screen televisions and Ming Shu has promised much bigger awards ahead of the next edition.

"The best athletes are nurtured while still young and I think the awards at stake will motivate these junior players to become very good chess players in the future," said Ming Shu at the awards ceremony on Sunday.

She added that besides having a minor who is into chess, junior events are few on the calendar and this gives the youngsters limited opportunities to challenge themselves.

In the main contest, promising player Kanyike beat among others Emmanuella Natasha, Lydia Nakato, Moses Kato, Desmond Rachrara and Isaiah Wasswa to win the U-14 category with 7points in eight rounds.

Hamsu Hamsu won the girls' title with 5pts.

Ssubi Kiwanuka and Kitty Ndagizimana won the boys' and girls' U-8 categories with 8 and 7 points respectively.

Elijah Mwanguzi, Ashiraf Nyamutale, Abbey Mukiibi, Michael Talemwa, Shamiah Nankabira, Maria Nakanyike, Caroline Lanyero and Gloria Nansubuga won the boys' and girls' U-10, U-12, U-16 and U-18 categories respectively.