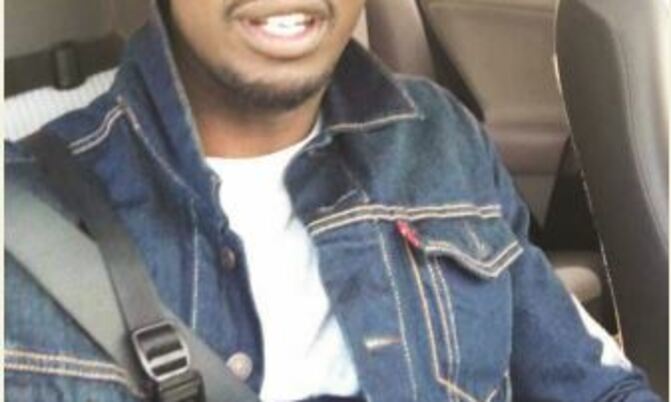 Agaba was arrested after some Ugandans in South Africa tipped security about his suspicious activities and lifestyle, senior security officials privy to the investigations have told Saturday Vision.
Five years ago, Patrick Agaba aka Pato was broke. Today, he easily passes for a showbiz star with expensive tastes.
For one who once called himself the 'only recognised Mutoro in society' owing to his expensive fleet of cars and opulent lifestyle, he had certainly landed a windfall.
His fleet of posh cars ranging from a Mercedes Benz AMG, Range Rover Vogue, an Audi A3, all with customised South African number plates bearing his name PATO tell part of his rags to riches story. Then the question. Where did he amass so much wealth in a short time?
Whereas many linked Agaba to the Rich Gang in South Africa (they denied any liaisons with him), his name came up in the Susan Magara murder. Now a key suspect in the kidnap and murder of Susan Magara, he was arrested after some Ugandans in South Africa tipped security about his suspicious activities and lifestyle, senior security officials privy to the investigations have told Saturday Vision.
The source also told Saturday Vision that Agaba was tracked down after security reviewed the telephone conversations between him and the family members and also recorded fresh statements from some of the family members believed to have been holding key information.
BACKGROUND
Susan was kidnapped on February 7 and her car found abandoned at their gate with all her phones. Her killers then contacted the family and demanded $1m dollars (about sh3.65b) before they could release her. After three weeks, her body was recovered dumped on the Southern Bypass and during her requiem mass, the family revealed that her killers had chopped off her fingers and sent them together with a recording of the incident to the family.
ARREST MADE
Agaba was arrested last week after an operation led by the Chieftaincy of Military Intelligence (CMI) and Internal Security Organisations (ISO) netted his two other alleged accomplices — Ronald Asiimwe aka Kanyankole and Bob Kibirango, who is a driver of another prominent city socialite who is currently detained in Dubai over stolen money.
Security sources also revealed that the Agaba's money transactions, Facebook posts, partying record, his lifestyle, telephone calls and travel plans shortly after the incident gave him away. Details of the operations to net Agaba remained scanty as security sources told Saturday Vision they could only freely speak to the media once the suspect had been extradited.
The source, however, told Saturday Vision that the Ugandan security notified their counterparts from the South African Police (SAP) who raided his apartment on March 7 and arrested Agaba. The source declined to reveal Agaba's exact residence where he was picked from, but admitted that the operation was conducted in the presence of two security officials from Uganda who accompanied the SAP to help identify the suspect.
By the time of his arrest, Agaba was alone. 'We had already secured a detailed brief about the suspect and his movements. We alerted our colleagues in South Africa to be on standby and monitor his movements, until he was finally arrested," the security source revealed.
IN COURT
On Wednesday, Agaba appeared before a regional court in Randburg Johannesburg in South Africa and the case was adjourned to Monday 19 after court asked Uganda to present additional information to back his extradition.
FLEES WITH CASH
Security source told Saturday Vision that the 28-year-old Agaba is said to have fled the country on February 25 shortly after receiving the alleged $200,000 ransom money that had been paid to them by the Magara family the day before, after shortchanging his other accomplices. Sources also say that it was possible Magara was killed as a result of anger arising from being shortchanged by Agaba.
Saturday Vision has also learnt that security had requested airport officials for CCTV footage to review the dates on which Agaba left the country and also find out who he had left with. They were also examining the possibility of collusion between staff at the airport and the suspect since he allegedly flew out with the money in a bag, but later posted a photo of himself with the bag suspected to be containing the ransom money.
"Our shared intelligence so far indicates that he physically moved out with the money, which was in dollars out of the country through Entebbe Airport," the security source revealed. By press time, it was also not yet clear whether Magara's death was linked to a business deal or a relationship gone sour.
However, sources told Saturday Vision that security agencies are still investigating the possibility that her killers were linked to security after details of the operations against them were leaked to the suspects, including private talks the family had with President Yoweri Museveni.
WHO IS AGABA?
Agaba, who is a distant cousin to Magara, allegedly owned a house in Munyonyo, Kampala, but by the time he left the country, he was staying in a rented apartment that he had moved in in December. He was born in Hoima, allegedly dropped out of university while in first year, but has been living a very lavish lifestyle and drives the latest customised cars.
Sources privy to details about him told Saturday Vision that four years ago, he was not as rich as he is now and very few knew what he did for a living. The security sources also revealed that Agaba had been a frequent traveller between Uganda and South Africa. "Our latest reports on him indicate that he obtained a South African Visa claiming he was invited by Mercedes Benz Company of South Africa as an employee of Spear Motors Uganda," the security source revealed.
Twenty-three suspects have been arrested in connection with Susan's death. CMI and ISO have three suspects in custody while the rest are with the Police. Security is also investigating claims that the arrested suspects were part of a group for hire and had participated in a series of other criminal activities, which ranged from sophisticated robberies and other kidnaps.