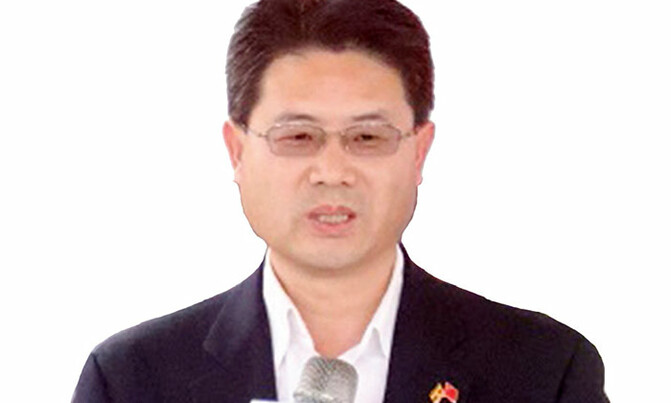 In my opinion, the significance of Liaoshen Industrial Park and Mbale Industrial Park is two-fold. First, they increase local employment and purchase.
On February 13, and March 9, 2018, President Museveni inspected Liaoshen Industrial Park and Mbale Industrial Park respectively.
Covering 600 acres in Kapeeka, Liaoshen Industrial Park is expected to accommodate 80 industries with total investment of $600m and employ up to 16,000 people by 2025. While, Mbale Industrial Park, measuring 619 acres, will create 15,000 jobs in the long run.
In my opinion, the significance of Liaoshen Industrial Park and Mbale Industrial Park is two-fold. First, they increase local employment and purchase.
The ceramics factory in Liaoshen Industrial Park already has a workforce of more than 1,000 Ugandans who are acquiring skills from the Chinese investors.
The manufacturing operations are expected to begin in the first half of 2018. About 90% of the raw materials that will be used in the manufacturing of the tiles and other ceramics will be sourced from Uganda. It is just like what President Museveni always advocates, Buy Uganda and Build Uganda!
Secondly, the industrial parks increase exports and the added-value of Ugandan products. Now, as a country, Uganda spends a lot on importing ceramics. The operation of the ceramics factory will produce 40,000 square meters of tiles every day. 60% of the products will be for the local market and 40% for export. All products will bear the inscription of "Made in Uganda".
Still in Liaoshen Industrial Park, the fruit processing factory has already processed mangoes for export to China. One piece of mango is sold as cheap as about sh1,000 in Kampala. But a bag of processed mango of 500 grams could be sold as much as 15,000 shillings in China.

The added-value is 15 times! The NRM government has long recognized one strategic bottlenecks for Uganda's growth as "the modern slavery of producing raw materials for other countries, which, then produce the final products and sell back to Uganda at very high prices". I hope this strategic bottlenecks could be conquered afterwards with more industrial parks such as Liaoshen and Mbale.
Through the concerted efforts of China and Uganda, I believe, Uganda will succeed in building an independent, integrated and self-sustaining national economy. Liaoshen Industrial Park and Mbale Industrial Park are outstanding but they are not alone. Actually, China's foreign direct investment inflow to Uganda had reached 219 million by the end of 2017.

We are on the eve of a boom of Chinese investment in Uganda: the Luwero Agricultural Industrial Park run by Sichuan Kehong Group, the Tororo Industrial Complex by Guangzhou Dongsong Energy Group, the Lukaya Rice Farm by Zhong's Industries, just to name a few.
In China, we have a saying that goes as: "A bird will choose the best tree to build its nest". I think the fact that so many Chinese investors are coming to Uganda to invest is a solid proof that Uganda is a dream destination for investors. As an international study recently pointed out, East Africa will have the fastest growing economies by 2025. Uganda tops the list followed by India.

I believe, with the wise leadership of President Museveni, Uganda has so many untapped potentials to release. As a sincere friend and trustworthy partner of Uganda, China is always actively expanding the convergence of interests with Uganda. China's financing support to Africa is mainly invested in the field of production and infrastructure construction.
The Chinese companies have built a large number of infrastructure projects such as highways, hydro-power stations, telecommunication facilities and airport in Uganda, which greatly improved the environment for Uganda's economic development, added to its appeal to foreign investment and enhanced its capability to achieve self-driven development.
The Chinese government spares no effort to encourage and guide Chinese enterprises to increase their direct investment in Uganda and has offered support in this regard and actively explores new investment cooperation model such as the Public- Private Partnership (PPP).
I would like to stress in particular that China always attaches high importance to Africa's debt sustainability. We are committed to intensive development in Uganda. The large infrastructure projects are planned and moved forward along with promoting Uganda's industrial development.
While pursuing the economic and social benefits of the relevant projects, we have also laid emphasis on enhancing Uganda's capability for independent and sustainable development so as to avoid adding to Uganda' debt burden.
As Africa's brother and partner, China will always attach particular importance to the needs and interests of African countries. Africa's concerns are China's concerns, and its priorities are China's priorities. China welcomes our African brothers and sisters to continue their ride on China's fast train of development.
The FOCAC summit scheduled for September will bring together Chinese and African leaders again, 12 years after their last gathering in Beijing. They will discuss China-Africa cooperation in the new era and focus on jointly advancing the Belt and Road Initiative and turning China and Africa into a community with a shared future. By aligning the Belt and Road Initiative with the UN's 2030 Agenda, the AU's Agenda 2063 and the development strategies of individual African countries, we will give wings to China- Africa cooperation to help it soar to greater heights.
As a conclusion, I would like to quote the remarks made by President Museveni when he attended the Chinese National Day reception on September 25, 2017.
"Recently I was in Washington and we had a meeting with President Trump. I informed President Trump that Chinese helped where we needed help. That is in the area of infrastructure.
The Chinese government right from the time we started to deal with them when our government came into power, they only focus on our priorities, which are mainly infrastructure, investment promotion and technology transfer. Therefore, the relationship between China and Africa is going to grow, in my opinion. Because we don't have many problems. The Chinese don't come to tell us what to do. No! They do not come and give their opinions, but instead they always take ours. Because they know it is our country."
May China-Uganda friendship last forever! May China- Africa friendship last forever!
The writer is the Chargé D'Affaires of the Chinese Embassy in Uganda