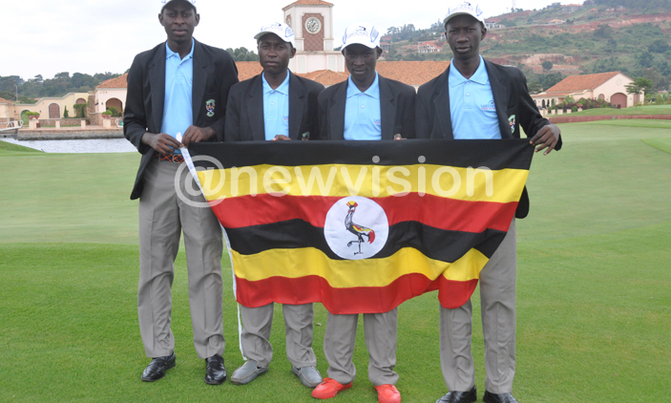 David Kamulindwa was Uganda's best player in the opening round
Top five (day-one)

South Africa 230gross

Morocco 248

Uganda 255

Kenya 256

Nigeria 270

They were not impressive scores to be proud of but Uganda found themselves in third position after the first round of the All Africa Junior Golf Championship that teed off at the Royal Golf Dar Es Salam Club, Rabat Morocco on Tuesday.

David Kamulindwa was Uganda's best player in the opening round returning 82 gross, while team captain Dennis Asaba managed an 86, with Joel Basalaine carding 87 for a gross of 230.

Edrine Okong found the going tougher, scoring a non-scoring 96 as they set their campaign to qualify for the Toyota Junior Golf World Cup on course.

The Ugandans are now 25 and 7 strokes behind defending champions South Africa and hosts Morocco going into the second round of the annual championship.

Inexperience took a toll on the girls team of Joan Nampewo, Loyce Bako and Milly Nambooze who had a torrid time on the course, returning an opening gross of 341 to start in 8th position.

The inaugural Africa Junior Championship was won by Zimbabwe in 1995. South Africa then won the tournament in 1996 and 1997, before Zimbabwe again won in 1998. Since then South Africa has dominated the event and look destined to win again this year.