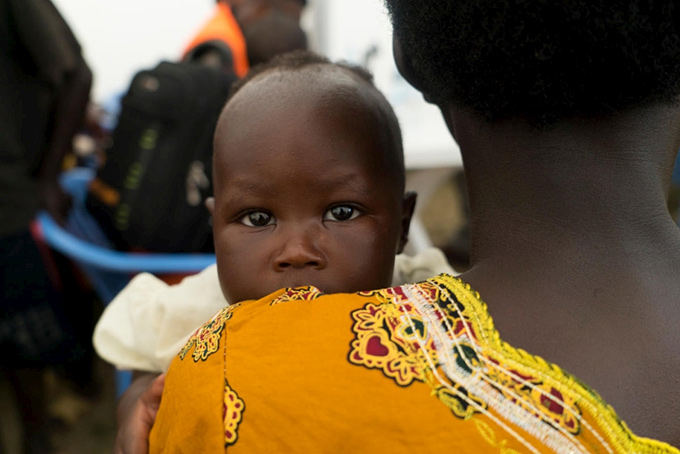 SDA Church fundraises for Congolese refugees
Church leaders were urged to mobile their members towards collecting relief items
PIC: According to UNHRC, over 10,666 Congolese refugees have crossed into Uganda since December last year. (Courtsey photo)

REFUGEES | AID
The Seventh-day Adventist Church in Uganda, in collaboration with United Nations High Commissioner for Refugees (UNHCR) and the Office of the Prime Minister are soliciting for relief aid towards an overwhelming influx of Congolese refugees.

The director for communication at the SDA Church headquarters in Uganda, Elder Immanuel Ogwal, said UNHCR and OPM have contacted ADRA for support.

ADRA is a non-governmental organisattion run by the Seventh-day Adventist church. It is involved in relief work and social development.

"They (UNHCR) have contacted the ADRA country director for help following an influx of refugees. As Christians, we must help those in need. The character of God is to give. I appeal to all adventists to donate for this cause," Ogwal said.

He added that ADRA is also mobilising help from outside of Uganda to respond to this dire emergency.

"However, I know that our church members in Uganda can also help with clothing, blankets, shoes or slippers," Ogwal added.

He appealed to church leadership to mobile their members towards collecting relief items.

According to UNHCR, over 10,666 Congolese refugees have crossed into Uganda since December last year, following heavy fighting which erupted between government forces and armed opposition groups in Oicha, some 25 kilometers north of Beni town, North Kivu.

They crossed into Uganda mainly via Kisoro, through Kanungu and on Lake Albert.

UNHRC said in a statement that according to refugees arriving at Nyakabande transit centre, Kisoro district, attacks against civilians by Mai-Mai militia and other armed opposition groups continue unabated in North Kivu, including arbitrary killings, rape, abductions and looting.

Since December 19 last year, UNHCR has relocated 4,466 refugees from Lake Albert's shores to Kagoma reception centre in Kyangwali settlement, Hoima district.

Some 4,090 have been settled in Malembo C, with 376 others remaining at the reception centre and awaiting land allocation.

With support from UNHCR, the UN Refugee Agency, and the World Food Programme, government officials began collecting fingerprints of more than 1 million refugees.

The purpose of the exercise is to ensure that all refugees are properly registered and receive the protection and assistance they need.

The government is using UNHCR's biometric registration software, which has already been used to register some 4.4 million refugees in 48 countries worldwide. The verification exercise in Uganda is the biggest in the agency's history.