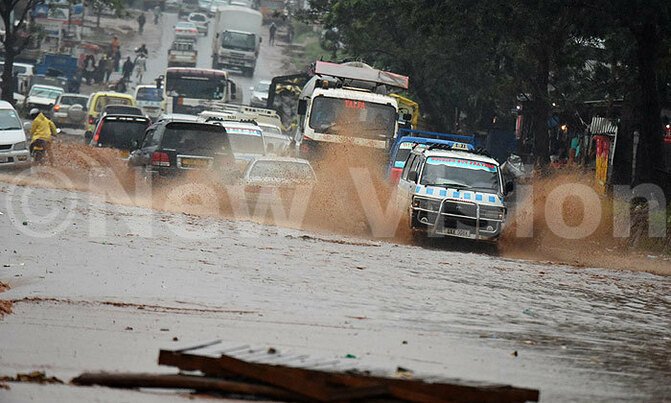 Kampala wakes up to heavy rain Sunday, as the wet season trudges on across the country.
ENVIRONMENT | WEATHER

It is not your typical sunny Sunday morning. It has been cold and wet lately at the onset of the wet season in the country. And Sunday has been no different. Residents in several parts of Uganda's capital Kampala woke up to yet another doze of wet weather, as a downpour battered several areas in and around Kampala.

New Vision's photojournalist Mpalanyi Ssentongo, wielding his camera, managed to freeze the situation on his way to work Sunday morning. Take a look . . .