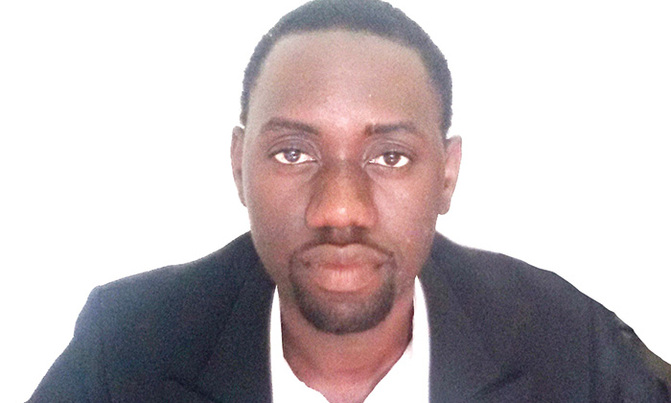 I think for better illustration, it is better to understand these concepts very well so we get the real meaning of the slogan, we the youth are the houses, and our talents are the door while our education is the key.
By Michael Woira
On very many occasions academicians and many elders normally tell the young generations that Education is the key to success but as a youth, have you ever asked yourself if education is the key, what is the door?

I think for better illustration, it is better to understand these concepts very well so we get the real meaning of the slogan, we the youth are the houses, and our talents are the door while our education is the key.
God has given us unique abilities, talents, and gifts. Personally, I say they represent a person's shape, Spiritual gifts, Heart, Abilities, Personality, and Experiences. This bundle of talents is the thing God has given us that makes us who we are and sets us apart from other people.

If some people think their talents are simply for them to make a lot of money, retire, and die, then they are missing the point of their life. God gave you talents to benefit others, not yourself. And God gave other people talents that benefit you. We're all a part of the body of Christ, and each part matters. There are no insignificant people in the family of God. You are shaped to serve God, and he is testing you to see how you are going to use the talents he gave you.
I should have concentrated on writing something else but I have realized some of our fellow Ugandans haven't yet recognized the value of talent, I have noted this for some good time and it is becoming a cancer to many Ugandans who drag everything to politics.

During the 2016 General elections, different artists were hired by different presidential candidates to perform on their campaign trails and they indeed signed contracts as is their job description to pull crowds and make events colorful. Agroup of senior artists combined recorded a theme song for President Yoweri Kaguta which was code named "TUBONGA NAWE" and other candidates also had their performers like Mbabazi camp had Mathias Walukaga and Big Eye.
What amused me after the campaigns was that the losing sides all combined and wanted to be against the artists who were performing on the winning side, this is one of the worst acts that any serious person can participate in but we saw even senior politicians who have been in this country for long making noise about artists praising a candidate of their choice.

Now I could always ask myself, are these artists' Ugandans, Are they registered voters? Are they constitutionally allowed to be in support of any candidate or they are only limited to performing on stage? Of course the answer remains that they are Ugandans and they have choices of who to support and who not to and this is not debatable.
One thing we should always bare in our minds is that whether you are a musician or an accountant, a teacher or a cook, God gave you abilities to serve others and somewhere in the bible (1 Peter 4:10 NIV) goes that "you should use whatever gift God has availed to you to serve others, faithfully administering God's grace in its various forms"
Just this weekend, during the celebrations by National Resistance Movement (NRM) in Kiboga, many artists performed from different groups and among them was Ronald Mayinja a renowned Democratic Party member who has been singing songs that critique the current government, he was paid together with his team to perform at the function and that was fine, he was using his talent to deliver his message but media has been awash with stories condemning Mayinja for using his talent!!

It's a shame that fellow Ugandans still think people's talents should be politicized. NRM government has always emphasized that Ugandans should be hardworking and should mainly use the talents they have to fight poverty and hiring Mayinja to perform at the Kiboga function was in other terms empowering him financially so he develops his country.
All Ugandans should, therefore, know that they are the managers of the gifts God has given to them, everyone knows how to run and operate in his own way so let's not tend to be decision makers in other people's lives or else tend to use people's talents on their behalf.
When God gives you a talent, he expects you to use it. It's like a muscle. If you use it, it will grow. If you don't, you'll lose it. If you have a talent but are afraid to use it, or if you get lazy and don't use it to benefit others, you're going to lose it. Like the parable of the ten talents in Luke 19, if you don't use what God has given you, he will take it away and give it to someone else who will. Therefore no one should dare shout and alarm because Mayinja and other artists performed at NRM'S Kiboga celebrations.
The writer is a patriotic Ugandan