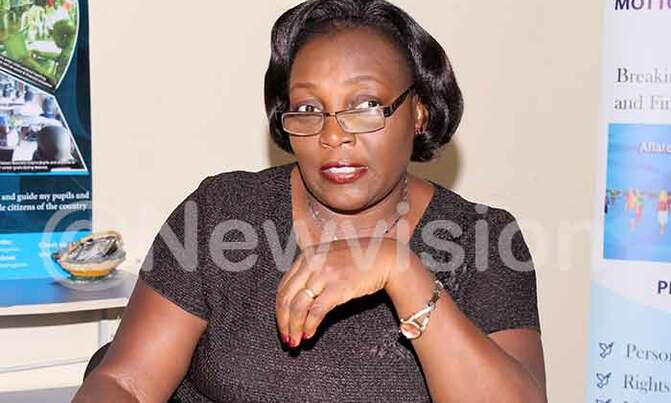 The programme is meant to empower low-income youth through financial literacy trainings, entrepreneurship career and mentorship clinics
PIC: Irene Mutumba said the programme equips youth with financial literacy skills
YOUTH | FINANCIAL LITERACY
By Lisa Nsaba
KAMPALA - There is a new initiative to empower university students through financial literacy and loan facilities in order to support them to succeed as they set up small-scale enterprises.

The Youth Social and Financial Education Programme whose main objective is to empower low-income youth through financial literacy trainings, entrepreneurship career and mentorship clinics has been supporting children and youth in primary and secondary schools.

The programme, which targets 10,000 youth aged between 16 and 24, has expanded to benefit university students and was launched on Friday.

It is implemented by Private Education Development Network (PEDN), which was founded in 2004. The initiative is supported by Bank of Uganda, Citi Foundation, Industrial Cottage Uganda, Crested Capital and New Vision among others.

"This is a chance to complement what the youth are getting at the university, with the aim of equipping the them with skills through exposure, trainings and mentorship," Irene Mutumba, the programme founder, said.

She made the remarks during the launch of the programme at Makerere University Business School (MUBS) on Friday. She encouraged the youth to participate in the programme because it can help develop financially.

Sarah Arapta, the managing director of Citi Bank Uganda, acknowledged that youth employment is a major key in the development of the country.

She said the bank will also engage at least 10,000 youth as employees and volunteers serving as mentors, coaches and role models to young people in support of their career progress and aspirations.

Ivan James Ssettimba, the assistant director of financial inclusion strategy at Bank of Uganda, the youth need to be included in the financial sector. He said some youth are too young to open up bank accounts so they find challenges in accessing financial services.

Prof. Balunwa Wasswa, the principal of MUBS, encouraged the youth to learn how to save and use their money responsibly.

"Stop always expecting money. Understand where to put your money in order to have a secure future," he said.

James Odokonyel is a Senior Three student at Tender Talents Secondary School, and one of the beneficiaries of the programme. He said he has learnt how to save and invest the little money he was given for upkeep.

"I was able to save and pay for the Hepatitis B vaccination. I had also saved enough to start a poultry farm," he said.