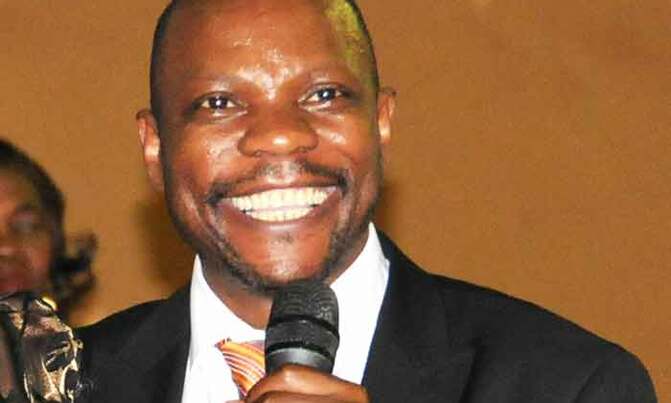 Ssenyonga also wants court to order Yiga to withdraw such statements and pay him damages with interest and costs of the suit
PIC: Pastor Jackson Ssenyonga
COURT
KAMPALA - Pastor Jackson Ssenyonga, a lead pastor at Christian Life Church in the city suburbs of Bwaise has dragged Pastor Augustine Yiga to court, accusing him of defamation.

Ssenyonga is accusing Yiga of using his Television (ABS) to brand him a thief, land grabber, child molester, rapist, criminal and extortionist, hypocrite and devil worshiper, which he says is not true.

"The stated words amount to an innuendo and are false, malicious and intended to injure my reputation in the eyes of the right thinking people in the society," he said.

Through his lawyers, Ssenyonga filed the suit against Yiga and ABS Television at the civil division of the High Court in Kampala recently.

Ssenyonga also said Yiga branded him as a person who grabs land from fellow Christians, does not practise what he preaches and is not trustworthy as a steward.

He, therefore, wants court to declare that Yiga's actions of uttering words and publications to the public amounts to defamatory statements.

Ssenyonga also wants court to order Yiga to withdraw such statements and pay him damages with interest and costs of the suit.

He also contends that Yiga's utterances are unjustifiable, unprivileged and are not a fair comment.

Court documents indicate that on August 28, last year, Yiga, while preaching in his church at Kasubi Kawaala, a Kampala suburb, uttered words that were injurious to Ssenyonga and were broadcasted by ABS Television.

According to court documents, Yiga purportedly said: "The late Bbalabekubo was the owner of the church land and it is the one who bought it and the old fellow came in after and does not know the price of the land."

It further states that "You have been imprisoned from overseas because of defilement and moreover in a plane".

Ssenyonga intends to use among others medical doctors, police reference numbers, x-rays and treatment notes as evidence to support his case.

The court registrar is yet to summon Yiga to direct him to file a defence on the stated allegations within 15 days.

Should Yiga fail to do so, Ssenyonga will be entitled to obtain a decree for the amount or right claimed in the court documents together with taxed costs.

The case has not yet been allocated to a judge.