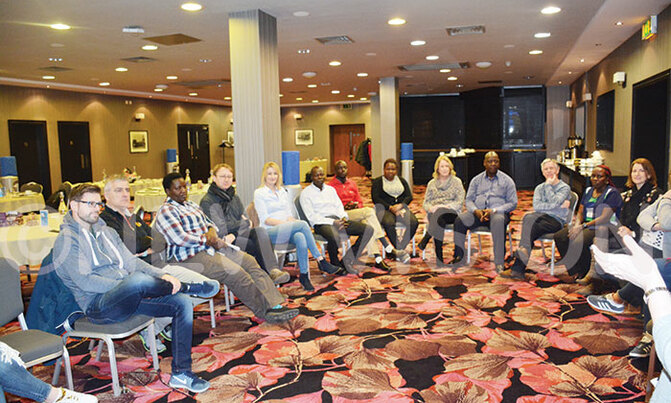 The teachers touched ground at Entebbe International Airport at 12:25pm on Sunday aboard an Ethiopian Airlines Boeing 737-800 from Addis Ababa.
Winners of the 2017 Teachers Making a Difference competition have returned home after a week-long eventful tour of Ireland, courtesy of New Vision, the Irish Embassy in Kampala, Trocaire and Simba Travelcare, one of Uganda's leading tour and travel management companies. John Eremu travelled with them and now reports

The teachers touched ground at Entebbe International Airport at 12:25pm on Sunday aboard an Ethiopian Airlines Boeing 737-800 from Addis Ababa.

Uganda's searing heat was in sharp contrast to the winter in Dublin, where they were also taken and flown back to Addis Ababa aboard the luxurious Ethiopian Airlines Boeing 787 Dreamliner.

From Entebbe, the teachers were chauffeured to Kampala in a Vision Group van.

In Dublin, the star teachers - Godfrey Arims of Lemusui Primary School, Nakapiripirit, Martin Kananura of Mbarara Municipality Primary School, Mary Goretti Akwii of Nakivale Secondary School, Prossy Muyinda of Victoria Junior School, Namutumba and Emmanuel Angoda of Lira Town College - learnt new teaching techniques and had a rare opportunity to meet with the Irish Minister of Education and Skills, Richard Bruton, Irish Aid Director General Ruairi De Burca and Trocaire executive director Eamonn Meehan.

At the education ministry headquarters, they were briefed about the Irish education system by Amanda Geary, a senior inspector, while at the Irish Aid head offices, they were given an overview of the charity's operations.

"The Irish education system is best described as one of partnership between the state and various private agencies," Geary said.

While Uganda introduced Universal Primary Education in 1997, Geary said free primary education in Ireland started in 1831 and has since evolved as a religious denominational system. Free secondary education, she said, started in 1967 and it is an offence to keep a child of school-going age at home.

With a population of 4.75 million, Ireland has an estimated 553,380 pupils in primary school and 378,000 in post-primary institutions.

The teachers were involved in an array of activities, including practical exposure on how the curriculum is delivered in a modern school setting. They visited St. Patrick's Boys School, one of the biggest public schools in Dublin, as well as Holy Trinity Secondary School.

At Froebel Primary Teacher Education College within Maynooth University, the teachers were told how one can become a teacher in Ireland and were also engaged in teaching techniques that stimulate critical thinking among learners. They also participated in the famous Wordlwise Global Schools Post-Primary Teacher Conference, a training event that focuses on development education and global citizenship.

The conference had workshops focusing on teaching methodologies, taking action, wellbeing and handling controversial issues in the classroom.

On the last day of the visit, the teachers shared their experiences at Ashling Hotel with Trocaire Alumni, who had been to Nicaragua and Sierra Leone.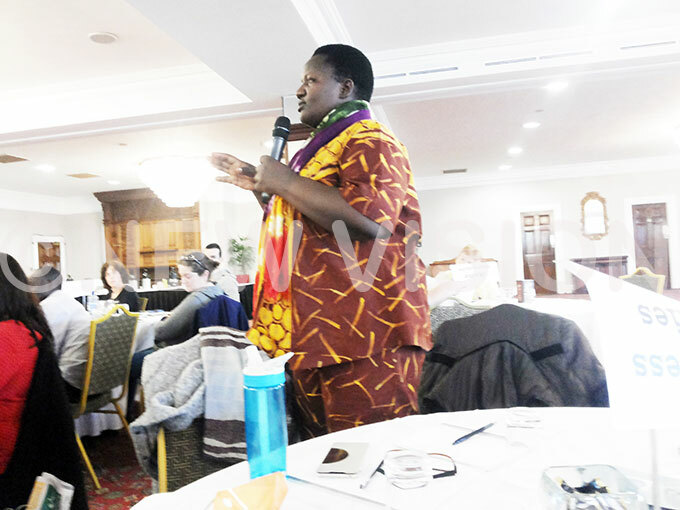 Naome Muhwezi contributes during the Worldwise Global teachers' conference at West City Hotel, Dublin