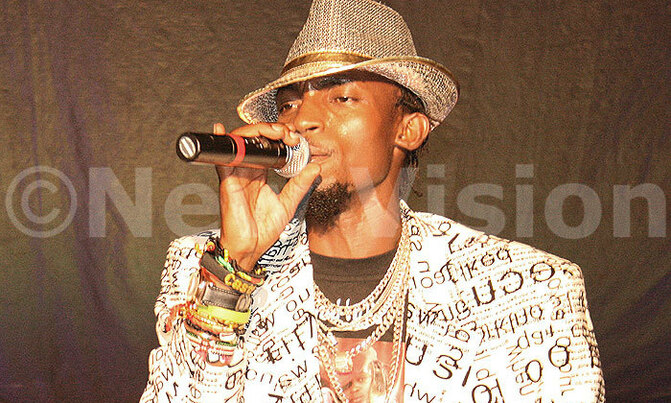 As everyone hangs onto the memories left by Radio, it might be more soothing to imagine what the departed singer would have been like had he lived just a little longer.
As the world and Ugandans slowly get to terms with the fact that legendary singer Mowzey Radio is gone, many take refuge and solace in the fact that his angelic voice lingers on; comforting every broken heart
As everyone hangs onto the memories left by Radio, it might be more soothing to imagine what the departed singer would have been like had he lived just a little longer.
Sources close to him have retold stories of how he had changed — from the Radio that used to cause mayhem to one who had started preaching peace. It is, therefore, not surprising that even at the point of his death, he never fought back to defend himself.
"Radio died without putting up a fight," reveals his longtime friend, producer Washington who witnessed the brawl that robbed Ugandans of their shining star.
Washington also reveals that as they headed to the site where he was constructing his mother's house, Radio preached to them a message of love and reconciliation; calling upon them to forget their rough past and focus on starting a more responsible life.
He was also slowly transforming from the Radio that had given his 10 years of music to singing into people's hearts, to a Radio that had decided to start singing to God's heart. His producer, Eli Arkhis (Elisha Nsubuga) who produced more than 80 songs for him testifi es to this.
"I cannot explain what inspired Radio to change, but he just one day called me up and sat me down. He told me he wanted to be and do something different. In quite a passionate way, he told me he had done so many love songs and sang for people but now wanted to start singing for God. In his own words, he told me he wanted to do something for God," Eli reveals.
He adds that when Radio told him this, he wondered what exactly he was going to sing to God about.
"The day we started producing the music, I could not believe what I was seeing and listening to. The man stood in the booth and sang with very unusual passion.," Eli explains.
At the time of his death, Radio had recorded and completed 22 gospel songs; 12 of which are on the album he named Kilimanjaro.
The Kilimanjaro album has songs like Niiwe Yahweh, Ekifananyi and Ow'omukwano and nine others. Tambula Nange, one of his latest singles, however, is part of the other lot he was working on. Listening to this song alone can give you just a hint into what Radio had and was to become if he had not met his unfortunate death so soon.
It is no surprise that this song became an instant hit with everyone; Christian and non-Christian embracing it effortlessly. It is unfortunate that while every fan; hand in hand was singing the song at Kololo airstrip during the vigil, the author was laying lifeless is a casket.
One of the people who had the opportunity to work with Radio in his new found relationship with God, was renowned gospel star, Pastor Wilson Bugembe. Together with Radio and Weasel, they recorded a song titled Nfuula zaabu (turn me into gold).
In the song, Radio sings, "This world has set a lot of standards (rules) for me. Many have left me confused. I am rubbing my eyes trying to see clearly my mistakes so that I do not sin again.
It's also my desire to sit on your table and have a feast with your chosen ones. Though I am not righteous, I am taking slow steps so I can get my sins washed away."
According to Bugembe, the song was Radio's idea and he wrote most of it.
"Nfuula Zaabu was more like his prayer. Through all the lyrics, you can tell that Radio had a very serious Christian background. He had a Godly seed in him," Bugembe explains.
They were planning to release the song before the next Celebrity Sunday, a selected Sunday where Bugembe usually invites all celebrities for a church service.
The other song on which Radio poured his heart out to God was Niiwe Yahweh. In this song, he says:
"Now that I have found you my friend, let us chat about the past. I pray you help me. Here where you've found me, I have cried and grown so weary. But I'm now glad I have found you. I have previously lived on my terms; thinking I could handle it all by myself, but I am now tired. You are there for me. I want us to promise each other that from now on, only you will keep me company. I have let go of all the rest. Lift me up in the clouds, speak and I will listen. I don't want to close my eyes anymore. I want them to see."
He then sings the chorus Niiwe Yahweh (You are God) and quickly, but steadily slips into a conversational verse that sounds like him directly speaking to God. Lord I am sitting here and Lord I know you are here. I know you feel my fears and you're wiping every tear. Every minute, every hour your blessings rain like showers. You are the light from far up there so I can see what's here. You are the kingdom. You are the power. Lord, how can I even care when you are sitting in your chair...
He concludes the melodious song calling upon every voice to sing to the Lord, all souls to worship Him and every knee to bow for Him.
These are the few songs on this album that we have had the opportunity to listen to, but those that were close to the late singer confirm that he wrote and sang these songs with a passion they had never seen him before.
"Radio was always a hard worker, but the Radio I saw singing for God was extraordinary. Each word in his songs meant something big to him and he sang it with a personal touch,"
Eli explains.
Asked when the music album will be released for public consumption, Benon Mugumbya whose company (Swangz Avenue) through which Radio had planned to release the album, said: "As of now, it is not yet clear how we are going to do it, but when the time is right, we are going to sit with his management and family to see how best to work it out."
According to Chagga, one of Goodlyf's management team, Radio is said to have left more than 200 songs unreleased and plans will be made to see how these are put out there.
He came, he conquered, and he left. But there is no doubt he left everyone yearning for more.