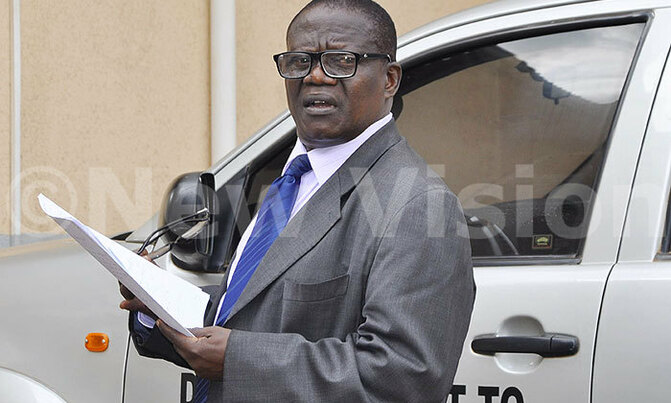 The accused are to defend themselves against the charges preferred to them.
COURT

The hearing of a case in which former works minister Abraham Byandala and five others, accused of causing financial loss of over sh24.7b meant for the upgrade of the Mukono-Katosi road, resumes today.

Justice Lawrence Gidudu, the head of the Anti-Corruption Division of the High Court, is presiding over the case.

Byandala's co-accused include three former Uganda National Roads Authority (UNRA) officials: Berunado Ssebbugga, 54, (former acting executive director), Joe Ssemugooma, 54, (acting director finance and administration) and city businessman Apollo Senkeeto, 45.

The other is former Housing Finance Bank official Isaac Mugote.

The accused are expected to defend themselves against the charges preferred to them.

They are battling 24 counts of abuse of office, disobedience of lawful orders, influence peddling, causing financial loss, corruption, theft and obtaining money by false pretences.

They are also charged with uttering of false documents, conspiracy to defraud, obtaining execution of a security by false pretence and aiding and abetting the offence of causing financial loss.

Sarah Birungi, Brenda Kimbugwe and Thomas Okoth are prosecuting the case while lawyers Nsubuga Mubiru, Maxi Mutabingwa, Ivan Engoru, Norah Kagwa, David Mpanga and William Were are defending the suspects.