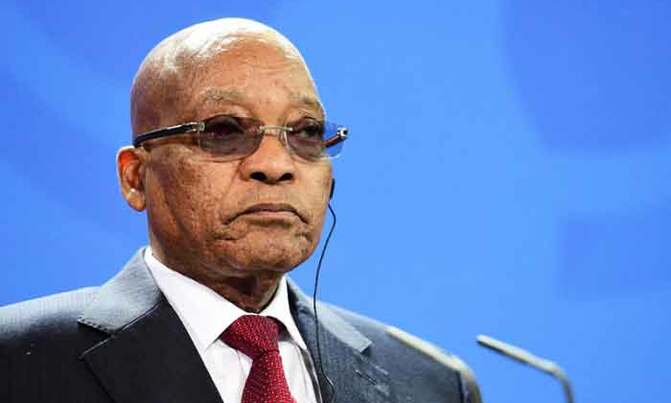 ANC's deputy secretary-general said there are different views
Jacob Zuma, the President of South Africa
POLITICS
SOUTH AFRICA - Top officials in South Africa's ruling African National Congress (ANC) party are divided over whether President Jacob Zuma should step down, the party's deputy secretary-general said on Tuesday.

"The national working committee has discussed the issue surrounding the future of President Jacob Zuma," Jessie Duarte told reporters after the committee met on Monday.

"I can say to you that there are different views, there was a dominant view at the NWC, but it was not the only view."
AFP