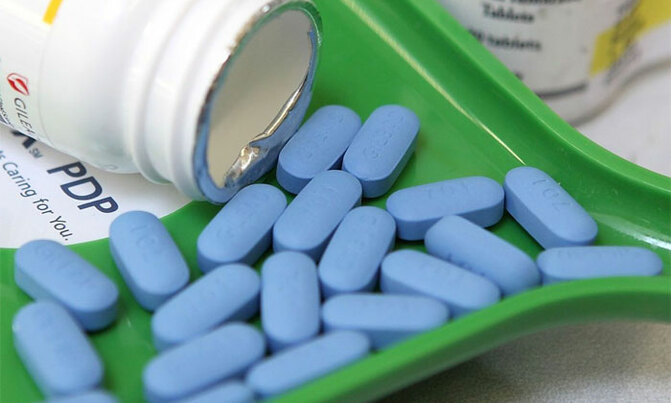 According to Ministry of Health, the number of children living with HIV/AIDS in Uganda is about 96,000. Of these, 37% are not reached by paediatric ART services.
KAMPALA - Civil society organisations (CSOs) have come up with a programme targeting children living with HIV/AIDS following an outcry that there are fewer programmes that have been designed to target them.

According to Ministry of Health, the number of children living with HIV/AIDS in Uganda is about 96,000. Of these, 37% are not reached by paediatric ART services and 30% are lost to follow in the communities.

Working with the communities, the programme initiators will ensure that all children living with HIV/AIDS are enrolled on medicines and their care-givers are sensitised.

The programme co-ordinator Towards an AIDS Free Generation Programme (TAFU), Merina Musinguzi, explained that the concept is being used in Zimbabawe and it has led to the reduction in the number of children with HIV.

She said in Uganda the programme will be piloted in five districts with the highest HIV prevalence among children. The districts are Mubende, Mityana, Ntugamo, Soroti and Kyenjojo. She explained that districts were identified by implementing partners such as Baylor Uganda, Mildmay and the Infectious Disease Institute.

"We are aiming at reducing the number of new HIV infections, increase the number of HIV-positive children on treatment among others," Musinguzi said during a national stakeholders' meeting on paediatrics and HIV/AIDS at The Central Public Health Laboratories in Butabika, Kampala.

She says for the HIV-positive children living within the communities; the programme will ensure that such children are enrolled on treatment.

TAFU will work with the existing community structures such as the faith based organisations, which will be linked up to the health facilities to mobilise parents and care-takers of the children and to ensure that there is a follow up.

Musinguzi revealed that emphasis will be put on tracing referral enrolment and retention of children care, the health facilities will be encouraged to work with the community structures and follow up these children.

Dr Shadia Nakalema from IDI said the programme should be family centered where all members of the family are involved.

She regretted that male involvement in caring for children living with HIV is still wanting and suggested formation of creative strategies to enhance their participation.

The executive director of the National Forum of People Living with HIV/AIDS (NAFOPHAU), Stella Kentusi, explained the focus was first put on adults and adolescents and little attention was given to children.

"We as CSOs need to support mothers and care-givers of these children as a way of reducing this problem," Kentusi said.

Betty Ndagire, the co-ordinator Mpigi Forum of People Living with HIV/ AIDS Networks, said barriers that hinder access to HIV-related services among children living with HIV include mothers who give birth to HIV- positive children disappear, change address and place of work which makes it difficult to be traced.

The programme development officer at the NAFOPHANU, Stephen Nganda, said school-going children are still faced with challenges as school schedule does not favour them.
"Many drop out of school because they cannot fit in with the time of feeding, taking their medications and so on," Nganda said.