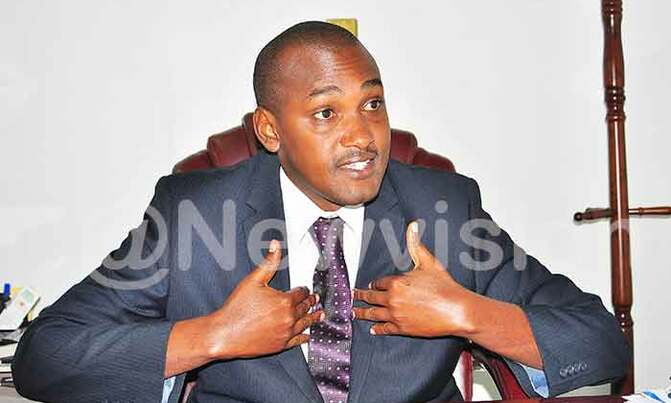 Although politicians are not directly responsible for maintaining educational standards in schools, they supervise government programmes, including education.
No pupil from Tumwebaze's former school, Bisozi Primary School in Kamwenge district, passed in first grade
EDUCATION | MINISTERS
Most of the schools which ministers attended are among the poorest performers in last year's Primary Leaving Examination (PLE) results released on Friday.
According to the statistics New Vision obtained from Uganda National Examination Board (UNEB), many of the ministers' former schools registered no single first grade.
New Vision sampled 70 ministers using the Parliamentary directory to identify their former primary schools. Apparently, the former primary schools for the relief state minister Musa Ecweru; first Prime Minister Gen. Moses Ali and internal affairs minister, Jeje Odongo, were among those that never posted any first grade.
Ecweru's former primary school - Angole/Wera Primary School, registered 63 candidates for the 2017 PLE. Gen. Moses Ali's former primary school - Erepi Church of Uganda, had 31 candidates.
Jeje Odongo's Orungo Primary also registered 40 candidates, but none of the schools garnered a first grade.
Alex Onzima's Oluvu Primary School, which had 50 candidates, also had no first grader. Vocal Onzima is the State Minister in the Vice-President's Office
Most of these former schools for minister were regional power houses in the previous decades whose fame has since faded. Frank Tumwebaze's Bisozi Primary School in Kamwenge district also posted no single first grade of the 28 candidates. Tumwebaze is the ICT minister.
Although politicians are not directly responsible for maintaining educational standards in schools, they supervise government programmes, including education in their respective regions.
Other ministers whose schools performed poorly are Fredrick Gume whose Bishop Willis Demonstration School posted only one first grade of the 66 candidates it registered. Gume is the State Minister for Co-operatives.
Bishop Stuart College Demonstration School where Security Minister, Henry Tumukunde, studied, also registered 1.04% first graders of the 97 pupils who sat for PLE.
According to Mwambutsya Ndebesa, a history professor and don at Makerere University, a ministerial post is not just about juicy allowances and chauffeur-driven luxury vehicles members of cabinet enjoy, but promoting government's programmes such as education.
The UNEB statistics also revealed a frightening trend of former prominent schools which the ministers attended, but could not be traced on the UNEB PLE list.
New Vision has leant that some of these schools could have closed shop after being outcompeted by prominent schools in other regions, including Kampala.
By press time, it was not easy to verify the fate of the schools.
Ministers' schools, which were not on the UNEB list, include Bukitimbo Primary School for Esther Mbayo, the Minister for the Presidency and St. Paulo's Primary and Junior School for the Minister of Disaster Preparedness and Refugees, Hilary Onek.
Kyambadde's former school had the best performance, according to the survey
But some of the lucky ministers whose former schools reflected fair performance include Amelia Kyambadde, the Minister of Trade and Mary Karooro Okurut, the general duties minister.
Trade minister Amelia Kyambadde's Gayaza Junior Primary School had the best performance overall among the former ministers surveyed. According to the survey, the school had 112 pupils sitting in last year's PLE out of which 90% got first grades. Bweranyangi Primary School for Karooro also excelled with 84% of the 92 pupils, who sat for the exams managing to pass in first grade.
Youth and childrens' state minister Nakiwala Kiyingi's school, Blessed Sacrament Kimanya performed fairly with 51.65% of its students passing in grade one.
According to statistics, most of the ministers' schools that performed well were in the central region, while those that failed were mainly in eastern and northern Uganda.
The pattern of the performance of the ministers' schools collaborates with the national performances in the 2017 PLE results, which put eastern region as the worst performer, according to UNEB.

Educationist's view
Prof. Pen Nyeko, the retiring vice-chancellor for Gulu University, said the decline of performance in those schools could be due what he called 'localisation of education' in Uganda. He said in the past years, schools were more national in character and attracted students from diverse backgrounds.
He said most schools are under Universal Primary Eeducation; they cannot increase fees to reflect the rise in the standard of living. "I think it was government's mistake to think it can do everything," he said.



Asked what can be done to reverse the trend, Nyeko said: "All institutions should be allowed to charge more for education. Everything is going up; we should have allowed fees to go up."