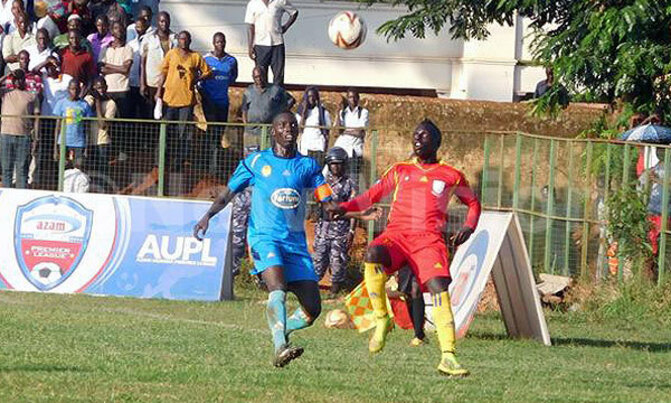 BUL FC now have 18 points in the tenth position.
SPORTS | FOOTBALL

After scoring the winning goal in their home game against Proline FC last month, yet again Utility midfielder Fred Agandu produced another man of the match performance when he scored one of the goals as BUL FC defeated Soana FC to end their three-year winless run against them in the league .

Like he did against Prioline FC, Agandu headed in off Hassan Musana 's corner after 10 minutes of play.

As his teammates struggled to battle a resistant Soana FC midfield workforce manned by former player Wejuli Osama, it was second half substitute Dan Shabena who fired home BUL FC's second off James Otim's spadework from the right after 76 minutes .

''It was such an important win thanks to my players who withstood the pressure when they were just 1-0 up for a long time. This shows that my team is developing that much needed mental strength and character needed to take advantage when they have taken a lead . It has driven us from the pressure zone to the comfort zone now but we must carry on,'' said BUL FC 's tactician Kefa Kisala after his team won their third game in a row for the first time in the league .

''I am happy to receive this man of the match award again but much credit goes to my teammates who have enabled me perform to my expectation. We at BUL FC play as a team,'' said man of the match Agandu.

Soana FC's tactician Peter Emijongo was however disgrantled by his side's defensive display . ''We have very experienced back line of experienced defenders but it was not our day . BUL FC simply took their game and won today's battle but we have to resurrect in the next game,'' said Emijongo

BUL FC now have 18 points in the tenth position.