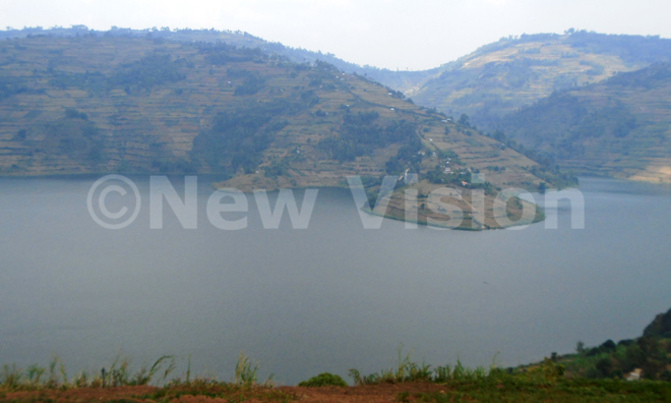 There is no better way to spend your Christmas than going for a trip to one of the most beautiful places in the world.
The festive season is here again! Yes, it is this time of the year where Christians from all walks of life gather to celebrate the birth of Jesus Christ.
The good bit about Christmas is that it is not only celebrated by only Christians, but the season means a lot to every breathing creature.

An old saying "Christmas comes but once a year." This practically means that one deserves the most deserving feeling during this time of the year.

Whereas most people in Uganda prefer spending part of the season with their families at home, some fun-loving and adventurous ones opt for trips and outings with their friends, family and accomplices.

I do not care which category you belong to in this case, but all I believe is that you desire the 2017 festive season to be in your memories forever. If yes, then allow me to introduce you to the real destination.

Kabale district located in the South Western part of Uganda has all the answers for your satisfaction this season. The following categories of people are welcome to Kabale for Christmas.

Church goers; Of course most Christians would love to go to Church on Christmas day to celebrate the birth of the saviour. It is at such places of worship that the real meaning of Christmas carols is brought to life. Various choirs will have sharpened their voices to light up the various fellowships. The rest of the audience always endeavours to represent themselves in their most affordable smartest ways.

Several recognitions are made for key figures that will have left their work places to celebrate the season with their people back home. Some important church projects will be introduced to the mammoth congregation to seek support. Apart from this common practice in most churches, Kabale worship centres will offer an added touch of exception. For the Anglican faith, the place is renowned for the birth of the East African Revival Movement in Uganda. The fruits of this fellowship are still evident even up to this day.

Energetic songs of praise in the most adorable kikiga way known as "ekiziino" will not only be a fully available reality but also an encounter worthy experiencing.

After church, most Christians will spend close to an hour interacting with each other and for the Kabale edition heartfelt hugs are a must see.

Party animals; There is no place in western Uganda where partying gets more interesting than Kabale. For the festive season, you cannot tell the difference between a usual bar and a night club since all places will be full beyond capacity with loud desirable music, drinks and excited people in.

Prior to a late evening experience you can opt to visit one of the bushera joints and try out a cup or jug of the famous "enturire" or "mulamba" drinks. These two special drinks are brewed better from Kabale than any other place in Uganda. If you ever visit Kabale and leave without tasting them, believe me you will have denied yourself a taste of real African perfection.

From there, if you are a pork lover, try out the various joints for this irresistible delicacy which is found on every corner of Kabale town.

After such an evening, you surely deserve to go to a night club to shake your body since life is too short. In Kabale, whether you wanted to dance or not, the vigour exhibited by the rest of the revellers will leave you with no option but to get up and dance.

At such places, you won't feel any bored and before you realise it, signs of a bright morning are setting in.

Adventure and Outing lovers; There is no better way to spend your Christmas than going for a trip to one of the most beautiful places in the world. Kabale is undoubtedly an amazing place for every eye to appreciate.

Leave alone the stunning scenery and hills that attract an adventurous hiker's attention, the district is also blessed to host Africa's second deepest Lake Bunyonyi.

The most rewarding trip you can ever think of this festive season is a day at Lake Bunyonyi. Experience the perfect meaning of God's creation by spending a few hours on this lake that is endowed with special 29 Islands, each with a unique feature.

Opt for a boat cruise on Lake Bunyonyi to believe that God took time in creating this lake.

For all your Christmas needs, think about Kabale this 2017 season.