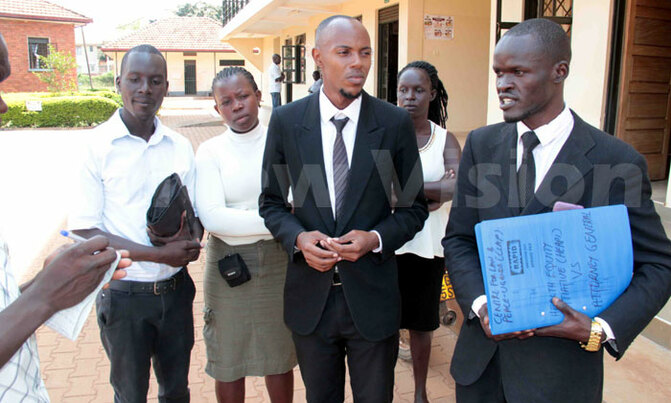 Health Equity and Policy Initiative is a not-for-profit organisation that promotes the right to health.
HEALTH | GOVT SUED

A civil society organisation based in Lira district has dragged the Government to court, seeking urgent resolution to the problems in health units and of the striking health workers, so as to improve the health conditions of the citizens.
Health Equity and Policy Initiative (HEAPI), through the Centre for Law and Peace (CLAP), said they decided to go to court following an absurd situation they witnessed at different health units.
The case was on Friday brought before Lady Justice Winifred Nabisinde at the High Court in Lira for hearing ex parte. Nabisinde said it was defective and adjourned it to January 24 next year, giving the applicants time to correct the error.
Health Equity and Policy Initiative is seeking for declaration that the failure of the state to act on the demand of the striking medical doctors denies patients in public health facilities the right to life; that health services rendered by unsupervised medical students during the strike not only infringes on the patients right, but also their right to life; and that delayed or prolonged negotiations with the strikers are detrimental or amounts to infringement of the patients right to health.
They are also seeking for orders compelling the state to urgently settle the grievances of the striking doctors within the shortest time possible in order to bring an end to the suffering of the patients that directly resulted in death; compelling the state to revise their supervisory mechanism to ensure that health items reach their intended beneficiaries.
Health Equity and Policy Initiative is also seeking for an order compelling the state to develop emergency guidelines or an alternative public health provisions policy for patients in critical or life threatening conditions admitted during industrial actions.
Anthony Odur, in his affidavit in support, stated that he visited health units in Lira and found no work going on and at Lira Regional Referral Hospital, he found students working without supervision.
Another affidavit in support by Charles Dickens Engur from Amolatar, states that he injured his eye while cooking and was admitted at Lira Regional Referral Hospital and was denied treatment. He then went to Mulago and got treatment. He returned to Lira Regional Referral Hospital for daily dressing and was rebuked for escaping from the hospital.
He states that his wound is being dressed twice a day by a medical student and he has to procure the medicines and gloves by himself.
Another affidavit is by Mirris Ongom, a resident of Agweng sub-county in Lira district, who was involved in a motor accident and taken to Lira Regional Referral Hospital. He says for four days, he was unattended to at the male surgical ward, until a medical student came to his rescue, but by then, the wound had become septic.
Subsequently, he had to pay fee for treatment and he witnessed a patient die because the medicine required was not available and could only be bought from Kampala. He says he also witnessed three others die.
Health Equity and Policy Initiative is a not-for-profit organisation that promotes the right to health and advocates for better healthcare services for the most vulnerable people in Uganda.
Their mission is working to create an informed and empowered community that collaborates with stakeholders to promote equity in the health sector.