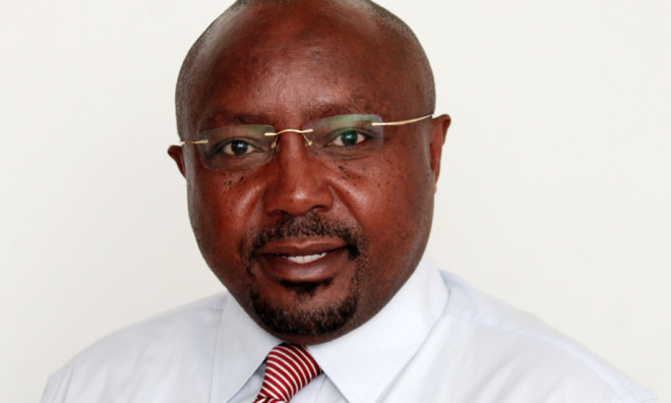 An idea cannot be franchised. So if you have a fabulous business idea, run a proof of concept before considering franchising
By Wambugu Wa Gichohi
Franchising is both a distribution and a growth model. Though many people meeting the concept for the first time may confuse it with other models, it differs significantly.
Franchising consists of two independent parties running independent businesses under the trademarks of one party (franchisor) which supports the other (franchisee) on an ongoing basis for an agreed period, in exchange for initial fees (for franchise rights grant-not sale) and other regular ongoing payments.
Decisions are guided by the franchise agreement; liabilities of the two parties may be the same in the public eye but are legally independent of each other as per the franchise agreement- though recent developments in the US (regarding staff employed by franchisees) are putting this time-tested and agreed position to test!
First the distribution models:
Agency: An agent maintains a Principal-Agent contractual relationship with the appointing authority (they are considered as one legally), a franchisee doesn't. E.g. Equity Bank pioneered agency banking model which has been adopted by other banks. This is not franchising.
Distributorship/Dealer: In most cases a distributor/ dealer stocks goods from different manufacturers and sells them in their locality. Some manufactures attach sales representatives to distributors to exclusively develop the market for the manufacturer's products.
Proactive distributors employ sales staff to develop the market for the range of goods stocked.
A franchisee stocks goods from only the franchisor and is responsible for developing the market for the specific goods in their assigned territories on behalf of the franchisor.
Cases exist where manufacturers appoint dedicated distributors for their products but unless the relationship is guided by a franchise agreement (not a general distribution contract), this is not franchising.
Most motor vehicle and fuel companies are confused to be distributorships while in fact they are product franchises, eg Total is a franchisor distributing fuel through fuel stations franchised to independent businesses who, instead of paying ongoing monthly royalties to Total, get discounts on purchase of fuels!
On the other hand, the Coca Cola or TBL/ Serengeti Breweries depot from which refreshments reach the bars is a dedicated distributor, not a franchise, unless a franchise agreement is in place!
Joint Ventures/ Consortia: These are arrangements made to deliver specific results within a specified period, after which they are dissolved. Parties thereto are guided by JV or Consortium agreements as opposed to franchising where the franchise agreement guides the engagement.
Parties in a JV/ Consortium exist independently of each other but their liability is joint and several. In franchising parties exist independently of each other and some liabilities lie squarely on each party (e.g. liabilities to staff, suppliers and injury to customers visiting the store are carried by the franchisee alone) while others are joint (e.g. brand representations)
Cooperative buying: These are arrangements where like-minded individuals or businesses approach sources of inputs as one to enjoy bulk discounts.
Though franchisees under the same franchisor normally use this model, it is not, in itself, franchising! However, it would become franchising if, for example, owners of the many independent fuel stations secure bulk fuels jointly then retail under one brand either franchised or operated by the cooperative!
Licensing: A manufacturer may decide not to enter a market directly but to look for someone with similar capacity to produce and market their goods. The manufacturer first protects their intellectual property then licenses the other manufacturer to use them.
Though it very closely sounds like franchising, it differs in that the guiding document is a manufacturing license whose terms are substantially different from a franchise agreement.
This arrangement was witnessed around 2004 at the height of beer wars when East Africa Breweries shut down its Kibo Brewery in Tanzania while South African Breweries shut Castle brewery in Kenya under an agreement that the former would henceforth manufacture and market flagship SAB brands under license in Kenya while SAB did the same for EABL brands in Tanzania for an agreed period.
Multi-level marketing: Normally attractive to manufacturers and owners of services keen to shorten the route to market to save on advertising and shelve-related costs. It involves rewards at each level of recruitment into a system with various levels.
Heavy recruiting earns heavily as every recruit cedes a percentage of their sales to their recruiter. A rule of thumb is unless there is a physical product, keep off. They are clearly not franchising, which operates well for both goods and services under strict guidance of a franchise agreement.
Pyramid Schemes: These are simply con schemes organized on similar lines as multi-level marketing though different.
Recruits are hoodwinked with promises of handsome returns on invested cash (normally they have no physical product on sale) and even as the early recruits earn handsomely, when the bubble bursts, the big losers are the late recruits who will not have made any returns and are the majority.
These schemes are illegal in most countries and therefore bear no semblance with franchising!
E-commerce: This is a modern way of distributing goods and services either directly from manufacturers or through a platform owner who connects the source to the end user. For physical goods, e-commerce relies heavily on third parties such as post offices and courier companies for purchased items to reach the end-user- E.g. Jumia, OLX, Masoko etc
Growth models include:
Direct Selling: The manufacturer goes directly to the consumer, using various avenues, particularly the internet and mobile apps. Certainly this is not franchising, though it may be applied by franchisors.
Company-owned branches: This is the most popular growth model in East Africa where a business opens and runs company-owned units across the market. While this looks attractive initially (you keep all the money you make in), it limits growth mainly through operational inefficiencies and investment considerations.
Even where finance is not an issue, operational difficulties and the superficial nature of branches (you do not know the local environment better than the locals) soon kick in to stifle growth.
In franchising, you align with locals who invest time and money to grow your brand in their locality, which they know better than you do, giving your business a better chance of success.
Mergers: These occur when two or more brands in the same or different lines of business shed individual identities to trade as one (normally with names of both appearing in the new trade name) under terms agreeable to their equity holders and to the state (where competition laws exist). Certainly this is not franchising.
Acquisitions: These occur when one business buys out another in the same or in different lines of business under terms negotiated and agreed by boards of both.
Usually, the acquirer goes for a majority stake and imposes their brand as the new trade name- though some let the acquired name stay for a while before removing it altogether- e.g. KK Security ceded ownership to Canada's GardaWorld, but is to retain the KK identity for the foreseeable future unlike Britam Insurance which acquired majority stake of Real Insurance, the latter whose name has ceased to exist in the industry. This is clearly not franchising!
Some of the distribution models discussed above may also be deployed to scale up a business. The bottom-line is that all differ from franchising and none comes near in securing and sustaining growth.
Finally, an idea can't be franchised. So if you have a fabulous business idea, run a proof of concept before considering franchising!
The writer is a Franchise Consultant helping indigenous East African brands to franchise, multinational franchise brands to settle in East Africa and governments to create a franchise-friendly business environment.