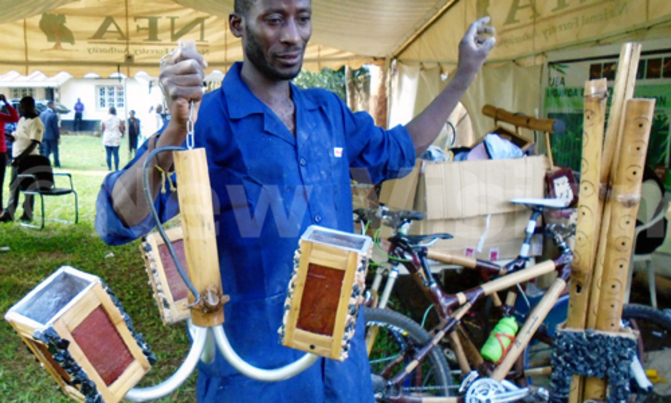 Noordin Kasoma a profession electrification quit his job to make lamp holders from bamoo and now employs 20 youths
When graduates get office jobs, many tend to sit back, relax and wait for salary unlike Noordin Kasoma, profession electrification.
He explains saying an office salary is too small to meet ones needs and sitting back, has made many fail to register development after many years of working. Kasooma who quit his job and ventured into adding value to Bamboo now employs over 20 youths.
"Being an electrician, I felt the urge to develop ideas in line with my profession, so I decided to make lamp holders. I do not regret quitting his office job since it has greatly improved my financial status. I am now practicing what I studied and using the knowledge I acquired to employ myself and others," Kasoma explains.
How to use acquired skills to grow your income
1. Know what you want
According to Fagil Mangy an educationist, making good use of your skills requires one to know what they want. After knowing what you want, you devise means on how to get it. "With such thinking, you will definitely aim higher and become more ambitious to achieve your dream and at this point, you will put your skills to work," he adds.
2. Your brain is your capital
Mandy notes that most people think about not having enough capital to venture into what they want, but little do they know that even with enough capital, someone can fail to grow an idea into something productive. He advises youths to always use their brains as capital then the rest can follow. If you aim at getting somewhere, no matter the situation, you still get there.
3. Speak to people who are there
Kasoma notes that wanting to do something always works out best if you speak to people who are already do that same thing that you intend to do. "This gives you a clear picture of what it means to do such a thing. You get to know the challenges and you plan better how to go about them," he notes.