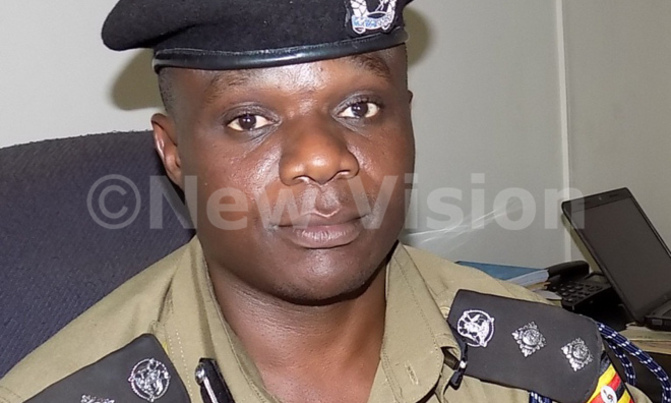 The Police blocked a public prayer function that had been organised at the Rwenzori Square in Kasese town
Heavily armed Police and soldiers patrolled various parts of Kasese throughout Sunday to stem any possible demonstrations to commemorate those killed during last year's Nov 26 and 27 clashes between the Government security forces and Rwenzururu royal guards.

In Kasese town, the two security agencies could be seen at patrolling through strategic places either on foot or aboard trucks, periodically backed by armoured trucks, locally known as mamba one of which was stationed at the main Kasese-Mbarara-Fort Portal round-about.

The Police blocked a public prayer function that the district executive committee, led by the district chairperson, Godfrey Sibendire Bigogo planned to be held at the Rwenzori Square in kasese town centre.

Police on deployments

The recently posted Rwenzori east regional Police commander (RPC), SSP Ceaser Tusingwire said the deployments followed intelligence reports that some people in the district were planning to stage demonstrations and other disruptive activities to commemorate those killed in the clashes in various parts of Kasese.

"We have always had Police and soldiers in Kasese as part of their routine deployments. But when we got intelligence reports that some people were planning to disrupt Saturday and Sunday and to attack police and army units, we scaled up the deployments," Tusingwire told the media in a brief interview at his office.

He warned that any individual or groups of people mooting such demonstrations was treading on deadly ground.

"We are ready to deal with whoever dares Police and the army," Tusingwiire warned.

The deputy resident commissioner, Aminadabu Muhindo said, "We have intelligence information that some sections of the public were planning a black Sunday and a black Monday," Muhindo said.

Muhindo whose office chairs the district security committee, warned, "We do not want a repeat of the bloody events that occurred last year."

However, the Rwenzururu spokesperson, Clarence Bwambale, said the kingdom had not organised any commemorative function.

"Churches prayed for the souls of our people and at individual level you can pray for them at your home without inconveniencing the freedoms of others," Bwambale said.

"Let us avoid creating scenes that may cost lives again. We have gone through hard times and we need to allow people to recover from this. Our biggest prayer should be that such never happens to us again," he said.

Having failed to hold the planned commemoration at the Rwenzori square, Bigogo and some of his executive members sneaked to a rural church in the mountain areas of Muhokya subcounty where they joined worshippers.

"We urge you to wear black and other attire as a sign of mourning our dead friends and to pray for those in prison and our king," Bigogo said.


The clashes

Citing terrorism activities within the Rwenzururu establishment, security organs on November 26 last year raided the kingdom's administrative offices on Alexander Street and on suspicion that it was co-ordinating terror camps ran by Rwenzururu royal guards.

On 27 November, the forces overran the Rwenzururu kingdom palace on Kijongo Road, arrested King Charles Wesley Mumbere and many of his royalists, mostly royal guards leaving scores of people dead.

Mumbere, his acting prime minister, Johnson Thembo Kitsumbire, who was arrested later, have along with about 160 others suspects been charged with various crimes including terrorism, murder, attempted murder and aggravated robbery in the Jinja Chief Magistrate's court.