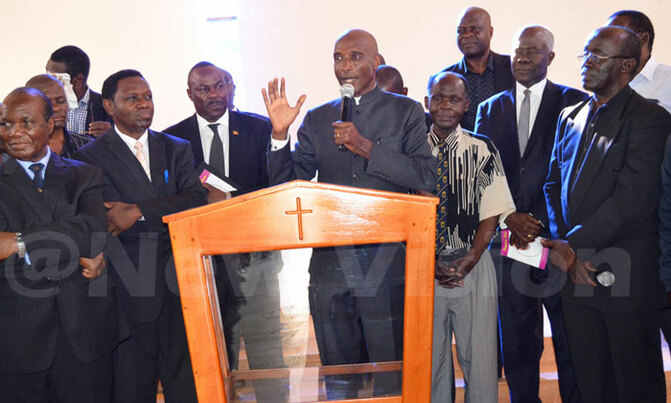 The former headteacher died on Tuesday after a long battle with dementia.
OBITUARY | BRO. ANTHONY KYEMWA

The Old Boys of St Mary's College Kisubi (Smack) have made a unanimous decision to immortalize Bro Anthony Kyemwa, in appreciation of his enormous contribution to the development of their school.

They have named after him the sh3bn A-Level classroom block, which they are currently constructing at the school.

Lenny Mugwanwa, an alumnus of Smack, made this declaration during the requiem mass of Bro Kyemwa at St Mary's College Chapel on Thursday. Delivering the eulogy of the alumni, Mugwanwa said:

"Our beloved father Bro Kyemwa had unique qualities of education management. At the time he became the headmaster, our school was experiencing enormous challenges. Twelve students had just perished in an accident. The school had also lowered in academic performance. It had also just suffered from serious students' strikes.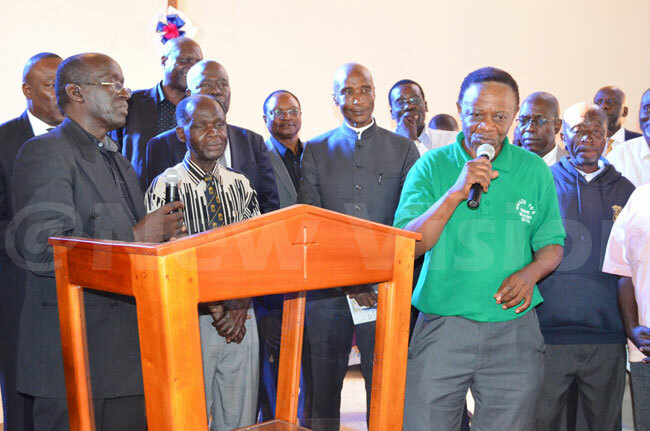 "But Bro Kyemwa proved to be a visionary head teacher of great determination, resilience and emotional intelligence. He ably steered the school through the hardships of the time and by the time he left office, the school was even better in academics and infrastructure development.

"In appreciation of the good things Bro Kyemwa did for us as students, and his enormous contribution to the development of the college, we have decided to name the sh3bn HSC block, which we are currently constructing, after him. When it gets completed, most likely in January, we shall call it Bro Anthony Kyemwa Memorial HSC Block."

Bro Anthony Kyemwa, 87, was a senior member of the Catholic religious institute of the Brothers of Christian Instruction (popularly known as the Brothers of Kisubi), and the first ever indigenous Ugandan headmaster of St Mary's College Kisubi (1969-1980). He died on Tuesday after a long battle with dementia. He was buried at the Brothers' cemetery at Mount St Theresa, Kisubi, on Thursday.


Bro Kyemwa's requiem mass was presided over by the Archbishop of Kampala, Dr Cyprian Kizito Lwanga, who also acknowledged with deep appreciation the enormous contribution that Kyemwa made to the development of Smack in particular and the country's education sector in general.

"He was a seasoned teacher and education manager. His wonderful legacy of good education management will always be remembered," Lwanga said.

The IGP, Gen Kale Kayihura, marveled at Bro Kyemwa's commitment to discipline and asked his fellow alumni to document his history so that the future generations can also get inspiration from him.


Peter Ssebanaakitta, a nephew, described Bro Kyemwa as a model educationist, who also had deep respect for other people.

The Provincial Superior of the Brothers, Bro Peter Kazzekulya described Kyemwa as a "committed and reliable member of the congregation," "an efficient teacher and trustworthy leader."