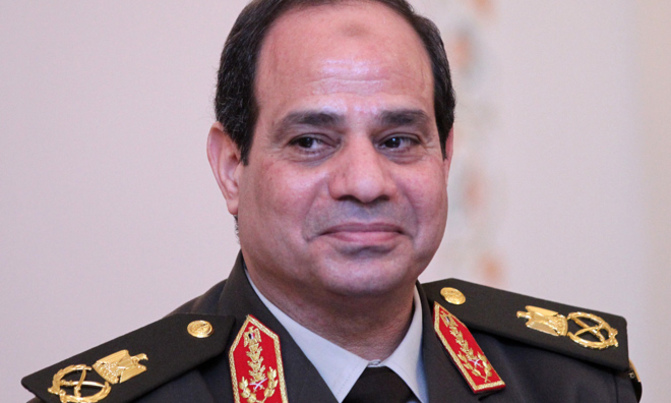 Egyptian President Abdel Fattah Al-Sisi's during the opening of the World Youth Forum, said combating terrorism is considered a human right
After two weeks of Egyptian President Abdel Fattah Al-Sisi's speech during the opening of the World Youth Forum, outlining that combating terrorism is considered a human right and in a new victory for Egyptian diplomacy, Egypt's permanent delegation at the United Nations in New York succeeded, in passing a resolution with wide international support in the UN General Assembly's Committee on Social, Humanitarian and cultural Issues on the effects of terrorism on the enjoyment of human rights.
According to statement from the Egyptian Embassy in Kampala Uganda released on Thursday, November 23, 2017, the resolution reflects in its overall elements the Egyptian President's vision regarding the relationship between terrorism and human rights, this is the first time Egypt proposes the draft resolution to the UN General Assembly, building on its efforts at the Human Rights Council in Geneva during the past years to pass a resolution reflecting the same message.
This widens the scope of international support for the Egyptian resolution from the limited membership of the Human Rights Council to the General Assembly, as the largest organ within the UN that includes all states members of the international community.
The resolution includes a number of important clauses consistent with the Egyptian position in the field of combating terrorism; particularly, the perspective provided by the President recently, which directly connects the issue of combating terrorism with human rights.
The resolution asserted that the effects of this malignant phenomenon on fully enjoying all forms of political, civil, economic, social, and cultural human rights. This includes hindering development, destroying infrastructure, and damaging tourism, as well as, negatively affecting the flow of investment and disrupting economic growth.
The resolution, also, emphasized the state's inherent responsibility in protecting all individuals in its territories from terrorism, including taking effective measures to combat terrorism, pursuing and punishing perpetrators.
The resolution, further, asserts the importance of reinforcing international cooperation and the exchange of expertise and good practices in the fields of preventing and combating terrorism.

The resolution, also, asserted the importance of continuing the implementation of the UN Global Counter-Terrorism Strategy with its four pillars. It includes the importance of addressing the conditions conducive to the spread of extremism and terrorism, building state capabilities, and strengthening UN's role in combating terrorism, in addition to, respecting the principles of international human rights law.

The resolution was adopted by a huge majority including western states which previously had reservations against the Egyptian draft resolution proposed to the Human Rights Council.
This reflects an Egyptian success in communicating its vision with regards to confronting terrorism, and an increased international understanding of the underlying challenges of facing this danger.