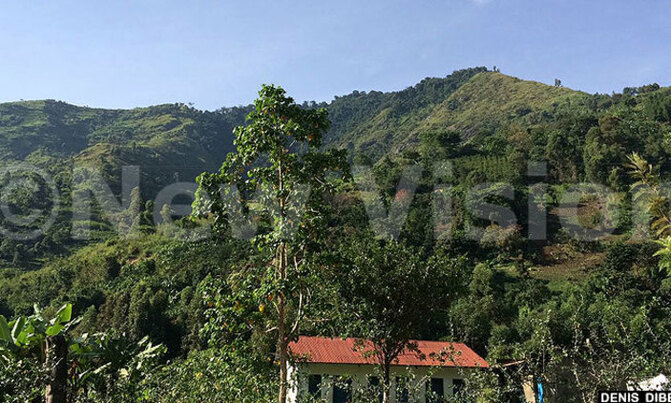 Rated as the third highest mountain on the African continent, one has to wallow through forests and different vegetation to reach the Margherita peak.
The private sector has partnered with government to unveil a new expedition on Mount Rwenzori. The move is aimed at marketing Uganda's beauty on the global scene.
Under the arrangement, a team of 10 mountaineers will today set off for Mt Speke and Mt Stanley, both part of the Rwenzori mountain ranges, under the Seven Summits Mountain Challenge. Margherita peak — on top of Mount Stanley — stands at an elevation of 5,109m (16,763ft) and is the highest mountain in Uganda.
It is also the third-highest in Africa, after Kilimanjaro (5,895m) and Mount Kenya (5,199m). The adventurers, who arrived in Uganda on Tuesday, temporarily camped in Kilembe. According to Uganda Tourism Board (UTB) officials, the mountaineers are climbing the seven highest peaks in Africa, one per week. Addressing the press on Tuesday, the expedition organiser, Carel Verhoef, said:
"Now I am back with eight other climbers code-named Seven Summits Africa. It is a first class challenge in a league

of its own. The first time I was there, my nerves were shaken when I saw a non-seasonal glacier. I was left breathless for a while. It was not what I expected. Things I saw there remain engraved on my mind," she added.
This is Lake Nyamiteza, a crater lake at the foothill of Mt. Rwenzori
Verhoef said seeing the horned chameleon for the first time in her life made her develop mental images of horror movies. Because she was wearing spiked shoes and warm gear, she could not sprint for dear life.
Verhoef lamented about the unfortunate fast disappearing ice on the tip as a result of climate change. Other adventurers are Sibusiso Vilane, Sally Grierson, Ake Lindstrom, Jessica Flint, Patrick Thames, Francis Hart, Jaques Van Tander and Gabriele Brown.
The group is destined to climb six other mountains including Mount Kenya, Mount Kilimanjaro, Mount Meru, Mount Nyirangongo, Mount Karisubi and Mount Speke. "Each of the mountains is a different experience. Having climbed Mount Everest does not make Mount Rwenzori an easy one," she added.

Scaling to the snow-covered top of The Mountains of the Moon (Mount Rwenzori) takes between nine and 12 days. Rated as the third highest mountain on the African continent, one has to wallow through forests and different vegetation to reach the Margherita peak.
Highlights of the expedition in Uganda will include Bwindi Impenetrable Forest National Park, along with other primates and incredible birdlife throughout the Albertine Rift and surrounding areas.
According to The 7 Summits Mountain Challenge website, this expedition will highlight a new adventure tourism product that will bring new visitors to Africa to experience a regional tourism.
While interacting with the mountaineers, UTB boss Stephen Asiimwe, said: "The challenge is upon us to sell to them the nature we have conserved in form of tourism. More trails are being constructed to enable more climbers to scale the Rwenzoris in a day". "In addition, there is a lot to see since the Rwenzoris are endowed with cheetahs, otters, chimpanzees, monkeys and butterflies," he added.

Asiimwe revealed that there are plans for cable cars to shuttle the elderly and less physically endowed climbers to get to the top of Mount Rwenzori. Great Lakes Safaris director Amos Wekesa said with a treasure like Mount Rwenzori, Uganda can double its tourism numbers in a year.
"What we need is aggressive marketing of our product, improving its accessibility and put the entire chain of services in tip top shape," Wekesa said. "Mountain climbers are a gem we cannot ignore when endowed with other mountains such as Elgon."