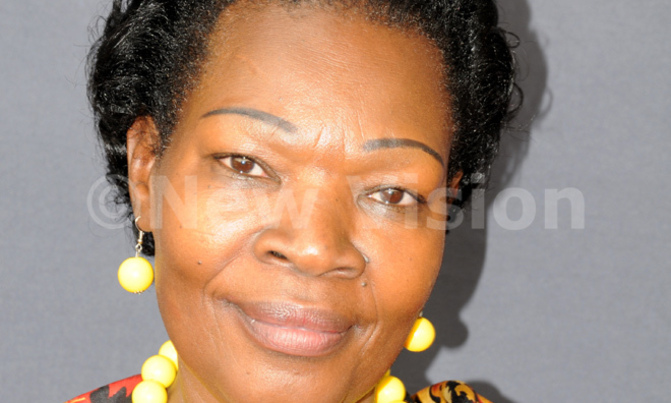 Nabatanzi said some laws refer to PWDs as people with unsound mind
The Equal Opportunities Commission (EOC) has red-flagged 20 laws that are discriminatory against People with Disabilities (PWDs) that need to be amended.
Some of the laws include Bills and Acts which either have got derogatory connotation towards persons with disability or are discriminatory.

This was revealed on Friday by Sylvia Nabatanzi Muwebwa the chairperson of EOC, during a validation workshop for the draft report assessing selected national laws and their compliances with the Convention on the Rights of Persons with Disabilities.
"Some of our laws that relate to PWDs are not consonant with the convention, they still have derogatory words, which refer to PWDs as people with unsound mind," Nabatanzi said.

She also highlighted how the Constitution blocks people with unsound mind from participating in elective posts.

Uganda ratified the Convention on the Rights of PWDs in September 2008 with its optional protocol without any reservations. The convention provides for the promotion and protection of the rights of PWDs.

She revealed that they have started a sensitisation drive to end discrimination against PWDs.

"Our recommendation will be forwarded to Parliament for review. We have looked at 20 laws in total and pointed out the gaps," Nabatanzi says.

According to Busingye Kabumba, a consultant who carried out the assessment, a total of 20 laws were looked at and those that were found with inconsistences will be forwarded for review.

"Some of our laws need legal reforms in areas where there is inconsistence in legal obligation in as far as the right of persons with disabilities is concerned," Kabumba says.

He noted that Uganda as a country has a challenge with international laws, especially when it comes to implementation.

"We have signed and ratified them, but when it comes to implementation we are failing," Kabumba said.

Jovah Kamateeka, the chairperson of the human rights committee of Parliament noted that as legislators they are ready to look into the gaps in the laws and will have them fixed where necessary.

"The gaps that have been highlighted like the derogatory words that we sometimes use to refer to PWDs and are in our laws will be definitely be addressed," Kamateeka said.

She noted that sensitisation should not be only left to the EOC, but should be responsibility of everyone.

"We have to treat PWDs with dignity. We need to help them access education, participate fully in elections and this can be well done when there is fair legal backing," Kamateeka said.

The dean, faculty of special needs and rehabilitation at Kyambogo University, Lawrence Eron, says there is need to differentiate mental health and disability.

"Differentiate mental health from PWDs. Not every person with disability has a mental problem, mental problems can be well handled by health experts," Eron says.

Although historically PWDs have been discriminated against, Eron says it incumbent for everyone to end this discrimination.