Teachers making a difference in the country are preparing for their trip Ireland.
The five winners of the 2017 Teachers Making a Difference competition have been briefed on their pending study tour to Ireland.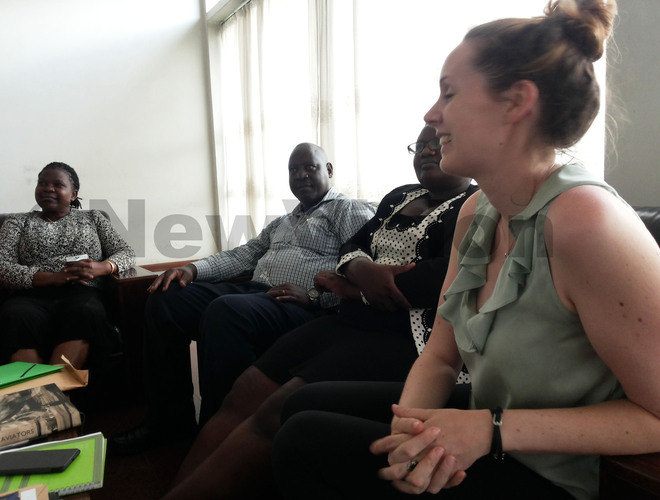 Ms. Eimear McDermott (right), Second Secretary at the Irish Embassy in Kampala, seated next to her is Ms. Naome Atako Muhwezi, Education Advisor Irish Aid. Next is Kananura and Muyinda. Pictures by John Eremu

Ms. Wendy Daphne Kasujja, a communications official from the Irish Embassy in Kampala told the teachers the trip will be between January 27 and February 3, 2018. She says they should have appropriate wear since it will be winter. The teachers had taken their applications for visa to the embassy.
Teachers Making a Difference is an annual project by New Vision to recognise teachers who have innovatively used limited resources to improve the learning process. This year's project was organised in conjunction with the Irish Embassy, Irish charity - Trocaire and Simba Travel, one of Uganda's leading tour and travel management companies.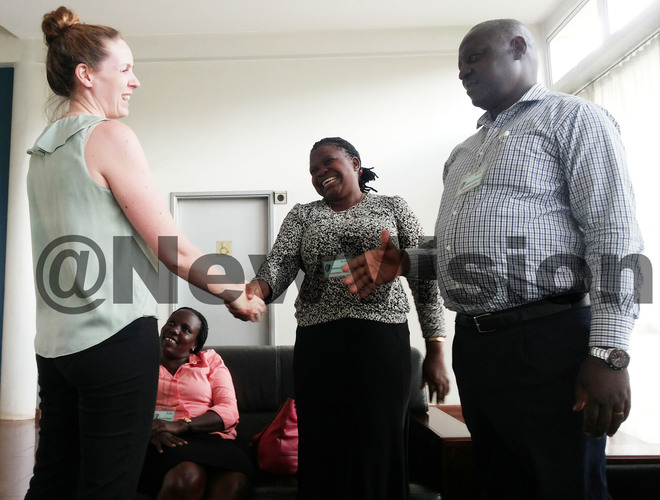 Eimear sent the teachers into a hearty laughter when she told them to prepare for some unconventional dishes while in Ireland. "Certainly there will be no kalo or matooke. But you will have plenty of rice and Irish potatoes," she said. Kalo (millet bread) and matooke (plantains) are popular staple foods in Uganda.
The five winners travelling to Ireland are Owiny Godfrey Arims from Lemusui Primary School in Nakapiripirit, Martin Kananura from Mbarara Municipal Primary School, Nairuba Prossy Muyinda from Victoria Junior School, Namutumba, Maria-Goretti Akwi from Nakivale Refugee Secondary School and Emmanuel Angoda from Lira Town College.