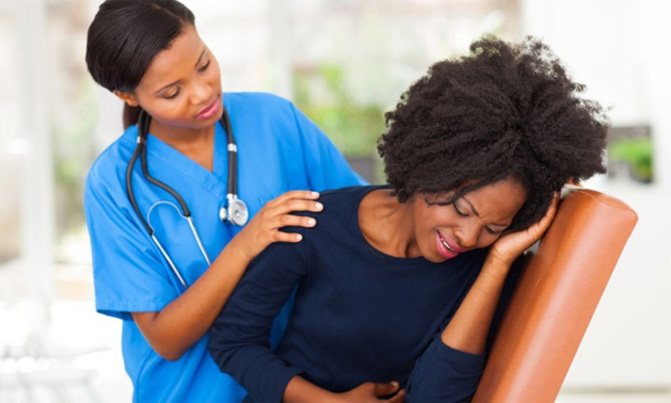 The illness presents with symptoms such as cough, flu, fever and difficulty in breathing.
HEALTH l PNEUMONIA

"Stop Pneumonia: Invest in Child Health", is more than just the theme for this year's World Pneumonia Day, but rather a call to rally individuals, governments and partners to commit to the fight the disease.

Pneumonia is an acute infection of the lungs caused by a bacterial infection, but it can still be caused by a virus, fungus or parasite.

The disease is treatable and cureable, but if ignored, it can lead to death.

It presents with symptoms such as cough, flu, fever, difficulty in breathing and sometimes can mistakenly be treated as malaria.

This year, the World unites behind the theme: "stop pneumonia: invest in child health", to mark the International Pneumonia Day on November 12 (Sunday).

The activities on this day focus on generating awareness and action around one of the World's leading infectious killer of children under five.

Health reports including from the World Health Organization (WHO) indicate that over one million children of under-five died of pneumonia every year.

Over 45 million people are affected by pneumonia with over 4 million mostly children and the elderly being killed and the developing countries takes the lion's share.

In Uganda, the report from the ministry of health indicates that pneumonia is responsible for the death of more than 24,000 children a year.

The 2014 Pneumonia fact sheet placed Uganda 8th in the number of Pneumonia deaths in the World.

Another report by UNICEF disclosed that all death occurring as a result of Pneumonia happened in rural and poor communities.

President Museveni in 2013 launched the Pneumococcal Conjugate Vaccine meant to cut pneumonia deaths among children below five years.

The vaccine was made available through the significant funding by the GAVI Alliance, a global partnership committed to saving children's lives through immunization.

The vaccine also intended to give children immunity against other life threatening conditions such as meningitis, which often causes mental disabilities and seizures for survivors.

Innovation
Among other interventions to deal with pneumonia is an innovation of a smart jacket, called Mama's Hope by three engineering graduates from Makerere University.

In a recent interview with the Voice of America, Brian Turyabagye, 25, and Baseufekad Shifferaw, 26, said they had developed a jacket which when placed around a child can measure the vital signs of pneumonia.

It establishes the breathing rate, the state of the lungs and the temperature and its inventors maintain that the tests of the smart jacket can diagnose pneumonia three times faster than traditional exams.

According to the duo, UNICEF has put a team in touch with its office in Copenhagen in charge of innovations to help them advance in the pre-trial stage.