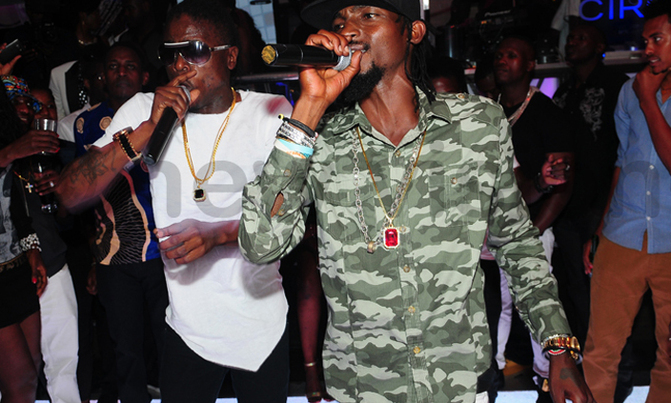 Radio and Weaseal will hold their show tonight at Kyadondo Grounds in Kampala.
MUSIC & ENTERTAINMENT

Thursday night was a night to remember for Radio and Weasel, when socialite Brian White alias Brian Kirumira 33, gave the duo a cash prize of sh10m in appreciation for their 10-year journey in the music industry.

"This is to appreciate these guys who have been singing together for the last 10 years, yet they are not even brothers. They deserve to be appreciated," White said.

Radio and Weasle received the money at Kyadondo Grounds in Kampala yesterday night while rehearsing for their much- anticipated show tonight.
PIC: Radio and Weasel rehearsing for their show tonight




The show is dubbed: "The 10 years of Radio and Weasle (RAW)".

The excited duo, later dedicated their song Potential to White and at some point called him a walking ATM machine.

White also gave musician Pallaso (Weasel's brother) sh3m.

Tonights show is sponsored by Mtn, New Vision and Coca Cola, among others.