Ten coaches have been preferred for the course
Badminton coaches in Uganda will soon be eligible to train others in the country and the region at large after attaining certificates in the Badminton World Federation (BWF) level 2 coaches course.
The nine day course that kicked off on Monday is ongoing at Lugogo Indoor Arena and at UOC being conducted by BWF trainer and tutor Joanne Hughes.
She said she is now handling the physical part of the program and by the end, the coaches will be able to handle and prepare players to the international level in all aspects of technical, psychological and tactical approaches.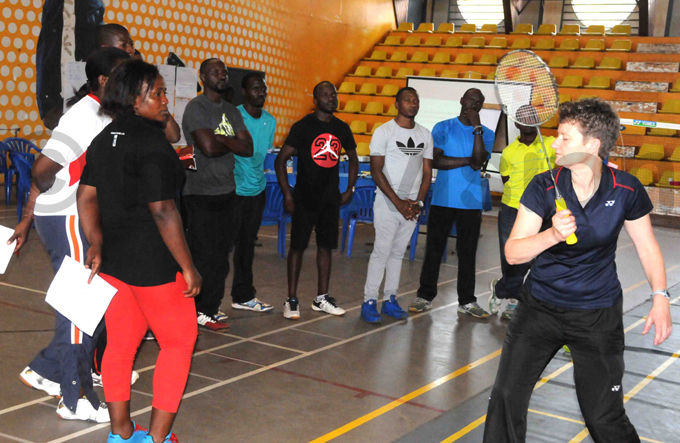 Uganda Badminton Association CEO Simon Mugabi who is also the chairman of the African body's technical committee on the African body said Uganda has been blessed to have the course at this time.
He said those who will pass the course will be taxed to deliver because BWF is always monitoring their performance.
Ten coaches have been preferred for the course.