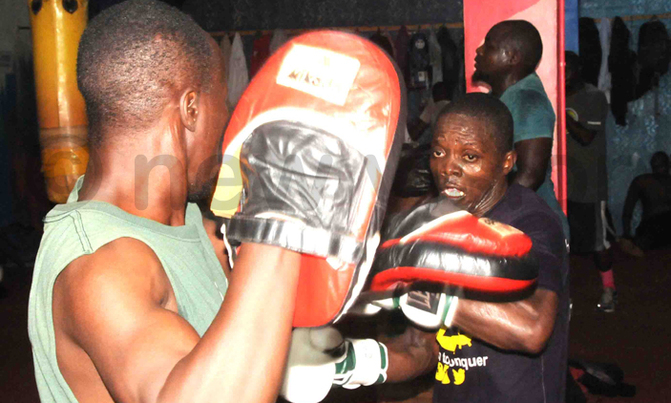 He has recorded the fastest knockout ever recorded in Uganda
Professional boxer Frank Kiwalabye is upbeat to challenge for the vacant Africa Boxing Union super flyweight Title against Tanzanian Hashim Zuberi on November 24.
The event is scheduled to take place at Tavern Woods Hotel in Kabuusu, Rubaga division.
Kiwalabye who is from the Mengo Social Boxing Club is proud of his unbeaten record of 14 fights with 12 KOs and is ranked 3rd on the African continent in the bantamweight category.
The boxer aged 26, recorded the fastest knockout in Uganda when he knocked out Kenyan John Gitau in 35 seconds in 2014 at Natete Shopping Centre.
He last beat Sonny Kalule on April 23rd this year at the New Obligato at Bat Valley.
Zuberi also has also taken part in 14 fights but has two losses to his name. He is the reigning Tanzanian champion and has also boxed in Thailand and the Philippines.