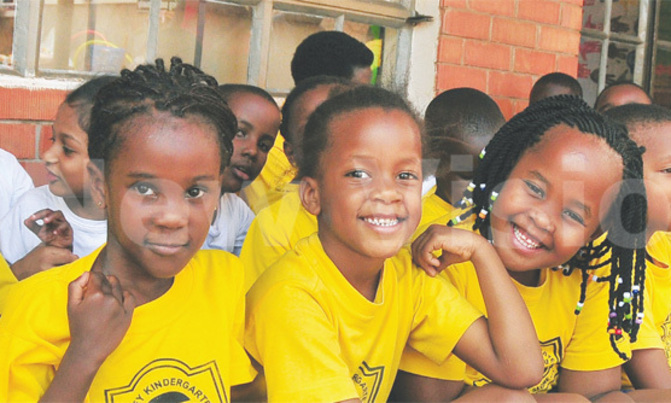 The Guide will be a free insert in the New Vision newspaper of Wednesday, November 8.
EDUCATION | NURSERY GUIDE

IF you have a child who is set to join, or is already in a nursery or a day care centre, you just cannot miss this year's Early Learning Guide in New Vision.

The Guide will be a free insert in the New Vision newspaper of Wednesday, November 8.

John Eremu, the Features Editor says the publication will provide well-researched information on the importance of early learning as well as a platform for providers of kindergarten education and related services to showcase their facilities, services and products.

"We will provide parents with the most authoritative information on early childhood development and learning," Eremu said.

"Early learning or kindergarten education is like a foundation of a house. When the foundation is weak, you cannot have a strong house; no matter how good the later stages of the construction may be.

"Therefore, should the early years of learning not be set on good foundation, it may affect the children's learning abilities at the later stages in their academic career," he added.

The Guide, being published for the fourth year, will demonstrate the central role kindergarten education plays in setting a strong foundation for a child's academic journey.

"The stories," Eremu says, "Will be authoritatively written, grounded in research; with opinions and comments from experts including educationists, child psychologists and counselors."

It will also provide information on education insurance and savings, minimum benchmarks for a good kindergarten and the issues parents should consider in choosing a learning centre for their children.

Eremu also notes that the Guide will provide an opportunity to service providers and suppliers of children related products, to advertise their offers.

New Vision has pioneered the publication of several guides in Uganda. These include the University Guide, Schools Guide, International Schools Guide and the Vocational Guide.

Counting on our experienced team of writers and editors, we have gone an extra mile to offer you a Guide, you can never find anywhere on the market.