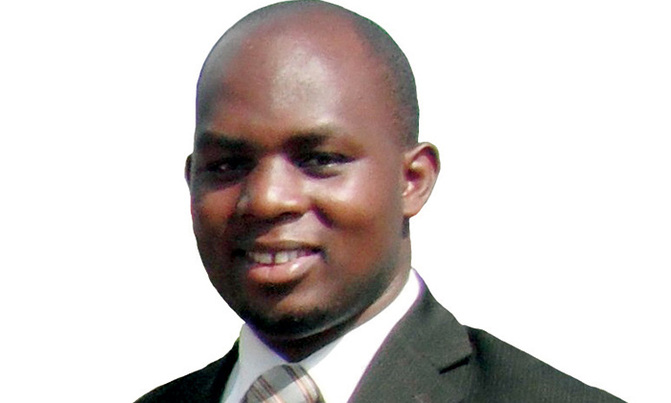 This new threat is worse than the other armed rebellions, because its recruits are being thrown on the streets every day because of our failing education system and they are advancing in their skills to attack and kill every day.
By Silver Mwesigwa
Reports of people being killed by iron bar hit men have continued to haunt Ugandans. Last Sunday, for example, I woke up to bad news of one of our friends, who was attacked by iron bar hitmen along Northern bypass on his way home.
They hit him on the head, but by God's grace, he sustained minor injuries, and after extensive medical examinations, the doctors declared him out of danger. Am very certain most Ugandans, especially in our city can relate to this story because they have been victims of these iron bar hitmen, either directly or indirectly and unfortunately some of them have not been as lucky as my friend. Many boda boda young men have lost their lives to these criminal gangs.
In a similar related incidence, last month, I was in Uganda for a short holiday. I went to check on parents in Nyakishenshero, Nyamuyanja in Isingiro district. My mother has been running a small project for broiler chicken for about two years and the project was doing fairly well. When I looked around in the chicken house, it was empty.
I asked my mother if they had eaten all the chicken while I was away. She narrated how thieves came during daytime and took all the chicken including those of other families throughout the village while they were at church. When I interacted with the rest of the people in the village, they told me how they have now resorted to sleeping in their banana plantations with pangas and spears just to safeguard their gardens from the rampant thieves. I have no doubt that is almost the same experience in most parts of our country.
According to available data, it is estimated that over 1.9 million children enroll for primary education in Uganda, thanks to the UPE programme. Unfortunately, as per the PLE results of 2016, less than 800,000 of the same children complete primary seven. There is very little or no deliberate effort to track the whereabouts of these children and providing them with alternative education. Based on the above figures, by just looking at a period of between 1998 and 2016, we have over six million youth without basic education of primary level.
These are young people with no skills, no education who we have been happily employing as domestic workers, shamba boys, security guards, etc and the lucky few are employed in the boda boda business. The rest of the youth can be easily be found at every trading Centre/town across the county early as 10.00am playing pool, sports betting, gambling and drinking the popular sachet waragi. Therefore, it is no surprise that the unemployment rate among the youth in the country is estimated at around 68%.
Over the years, street kids on Kampala roads that used to be petty thieves stealing to survive have advanced in their skills and age and have now graduated to the popular known groups like Kifesi and iron bar hitmen. Every day, hundreds of honest hard working Ugandans lose phones, hand bags, car spare parts and sometimes are robbed at gunpoint by these group of youth that are now the greatest insecurity in the country.
This new threat is worse than the other armed rebellions, because its recruits are being thrown on the streets every day because of our failing education system and they are advancing in their skills to attack and kill every day. No amount of high walls in your compounds or big armored vehicles or even security guards will protect you from this new form of terror within our neighbourhoods.
Unfortunately, while the Government has been busy celebrating the increase in numbers under the UPE programme, the question of quality has not been given due attention and these are the consequences we are facing. Looking at the continued reduction in the budgetary allocation to education sector (currently at about 3%), I do not foresee a solution in the near future.
We cannot afford to have people living in fear of being attacked by their fellow Ugandans in their neighbourhood and claim that we ushered in peace for all Ugandans. Apparently, it is a new fashion in town to see all public officials including Members of Parliament with two to three Police bodyguards and the number of security lead cars is increasing daily.
How much will it cost the taxpayers to provide 450 MPs with two escorts in addition to all the other leaders that are already being guarded? I am currently living in a country where majority of elected leaders do not need security guards and as the wananchi, we can go around our daily business without fear of being attacked or robbed at any time of the day and night. This is the kind of peace I would like to see in my own country.
As a matter of urgency, the Government must re-assure Ugandans that they are safe within their own country by addressing these internal security challenges and ensuring that they close the gaps in the education sector, especially on the quality question, empower and hold accountable the Police and courts to deal with criminal gangs. We can only hope that the Local Council elections that are about to take place will help in handling village based insecurity concerns.
I applaud the Government for the victories against the likes of Kony and ADF but am now challenging the leadership to prove to us that our lives and property are still safe under the same leadership. Ugandans work hard daily and pay my taxes on time and the least the Government can offer is an assurance that our families, friends and relatives are safe from these gangs and iron bar hitmen.
Ugandans should also continue to engage our security agencies for answers and solutions but in the meantime, we can organise ourselves into community/neighborhood watch groups where such criminal gangs can be identified and reported to the relevant agencies.

This approach has worked in some areas and I even know communities who have established WhatsApp groups for instant information sharing in case of an attack. These gangs/criminals do not care about your political affiliations, tribal and religious backgrounds. We either fight them together or pay the price together.

The writer is the former district speaker of Isingiro district and currently working in Lusaka Zambia as procurement consultant.