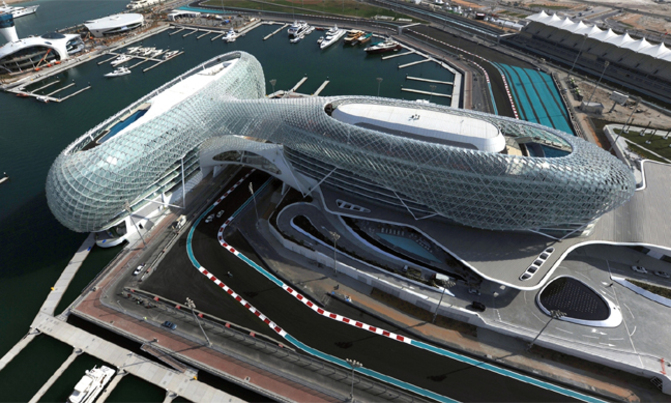 A ticket to watch the Formula 1 race at the Yas Marina costs between sh1m and sh1.7m
Have you ever dreamt of sleeping in a five-star hotel, and getting the treat that comes with it? Or ever dreamt of watching a Formula 1 race live but knew it would never happen?
Well there is a free chance for Uganda motorists. Only 24 hours are left for them to enter the City Tyres and Pirelli Formula 1 promotion for the chance to make the trip of a lifetime to the Yas Marina in Abu Dhabi.
The last draw that will have four other winners drawn will be held early next month ahead of the trip to watch the season ender of this year's F1 on November 26.
Another set of winners will also be drawn to get free full service for their vehicles, 50 litres of fuel and a dinner for two at Café Javas each.
A ticket to watch the Formula 1 race at the Yas Marina costs between sh1m, (general admission) and sh1.7m (main grand stand) for the three days of action, minus hotel and hospitality bills.
But all that will be catered for the eight Ugandans who will enjoy VIP treatment and the race at the main grand stand. And yet there is more!
Apart from the four days and nights they are going to spend at the five star Marriot Hotel, the winners will also have chance to tour some of the city's top tourist attractions like the Ferrari World Water World and the city's magnificent skyline's modern towers and shopping mega centres such as the Abu Dhabi and Marina malls.
To enter the competition, buy four Pirelli Tires from City Tyres and get a coupon that will be entered into a raffle.
Already Moses Ategeka, Ronald Mwanje, Victor Lemeri, and Richard Okullo have already booked their tickets after winning from the previous draws held since May.