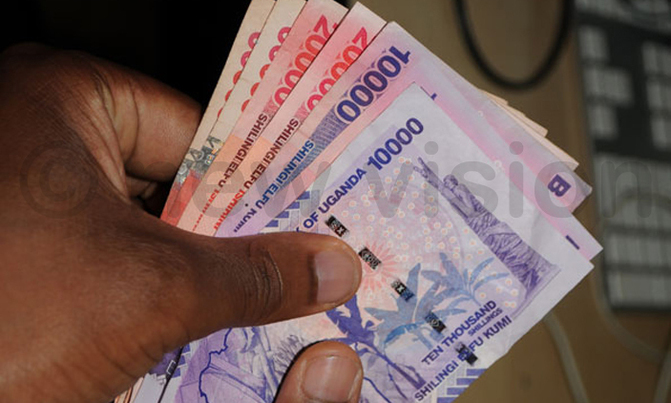 Trading was in the range of 3620/3630
The Uganda shilling was trading at 3,653.79/3,663.79 buying and selling respectively at noon on Wednesday 18th October 2017 slightly weaker than 3,665.75/3,665.75 in the first trading session.
Former Central Banker and Alpha Capital Partners CEO, Stephen Kaboyo noted that the Uganda shilling weakened and breached the key resistance level and traded above the 3600 last week, driven by the surge in demand from importers and interbank. Trading was in the range of 3620/3630.

In interbank money market, overnight funds traded at 7% while 1 week funds traded at 8%. However, in the fixed income market, treasury bills yields continued on the downward trajectory and came out at 9.039%, 9.241% and 9.543% for 91, 182 and 364 days. According to Kaboyo, the offer of sh130b was lower than usual, and was downsized due to liquidity considerations.

"In the regional currency markets, the Kenya shilling was stable despite the political turmoil, largely supported by significant diaspora remittances and horticulture flows. In international currency markets, the dollar lost ground following the release of the Federal Reserve minutes that highlighted concerns about the low inflation environment in the US," Kaboyo said in a statement.

"The shilling forecast indicates underlying depreciation pressures mainly from importers positioning for end of year imports. The demand is likely to continue playing out even as corporates stay out on account of mid-month tax payments," he added.